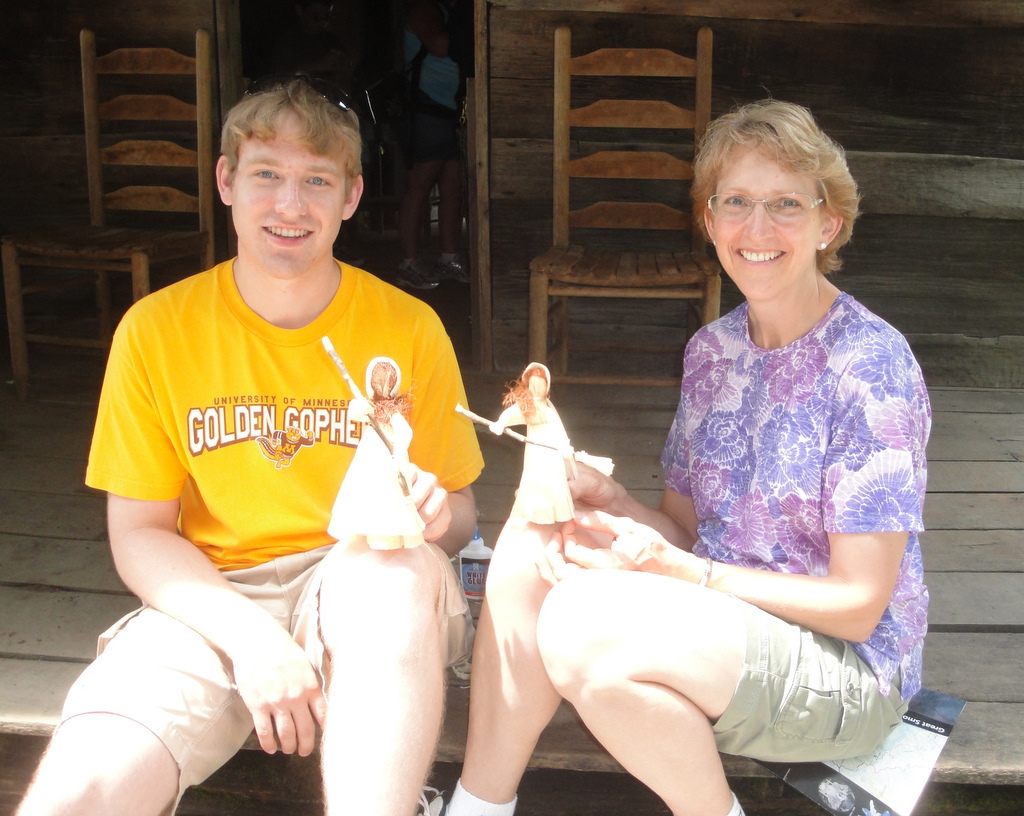 Joe and mom made cornhusk dolls at the Great Smokey Mountains Visitor Center.  It  was one of the Junior Ranger activities Joe could to do to get his badge.  Mom was more than happy to help.  She hadn't made or played with a doll in years!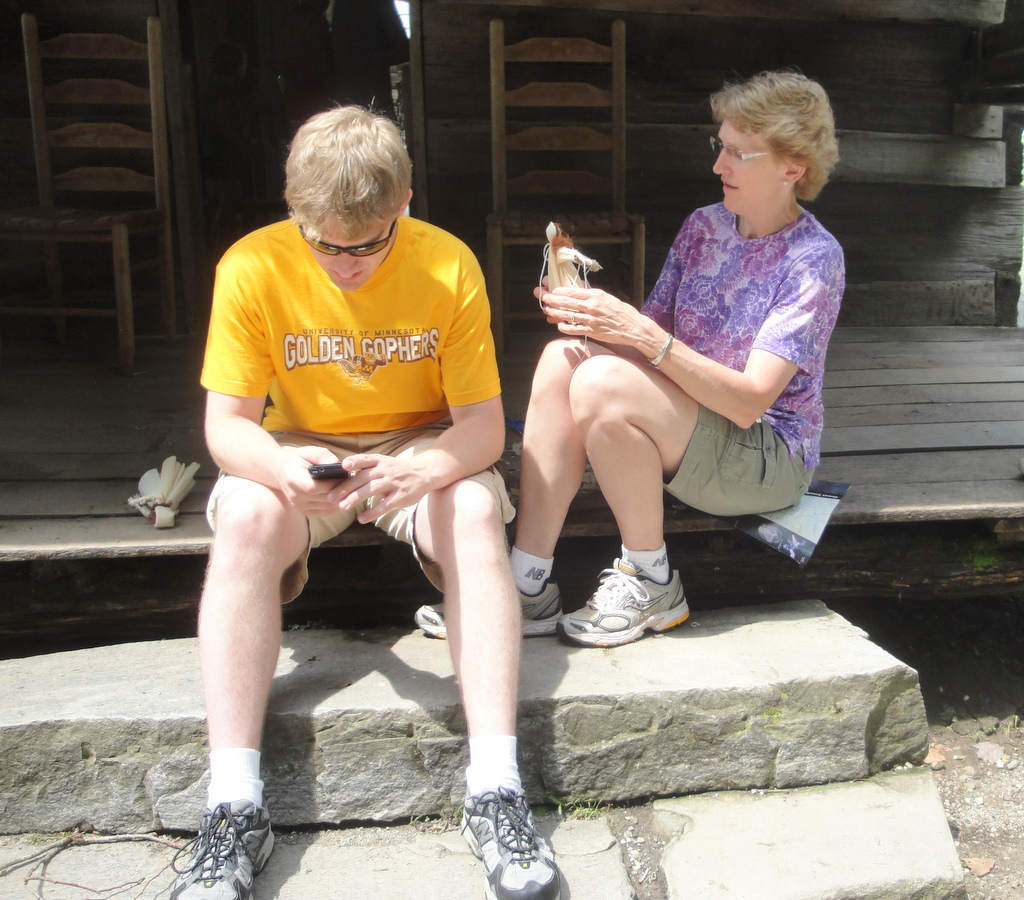 Mom is still tweaking her doll, and Joe has moved on to his favorite toy, the Droid, with doll cast to the side 🙁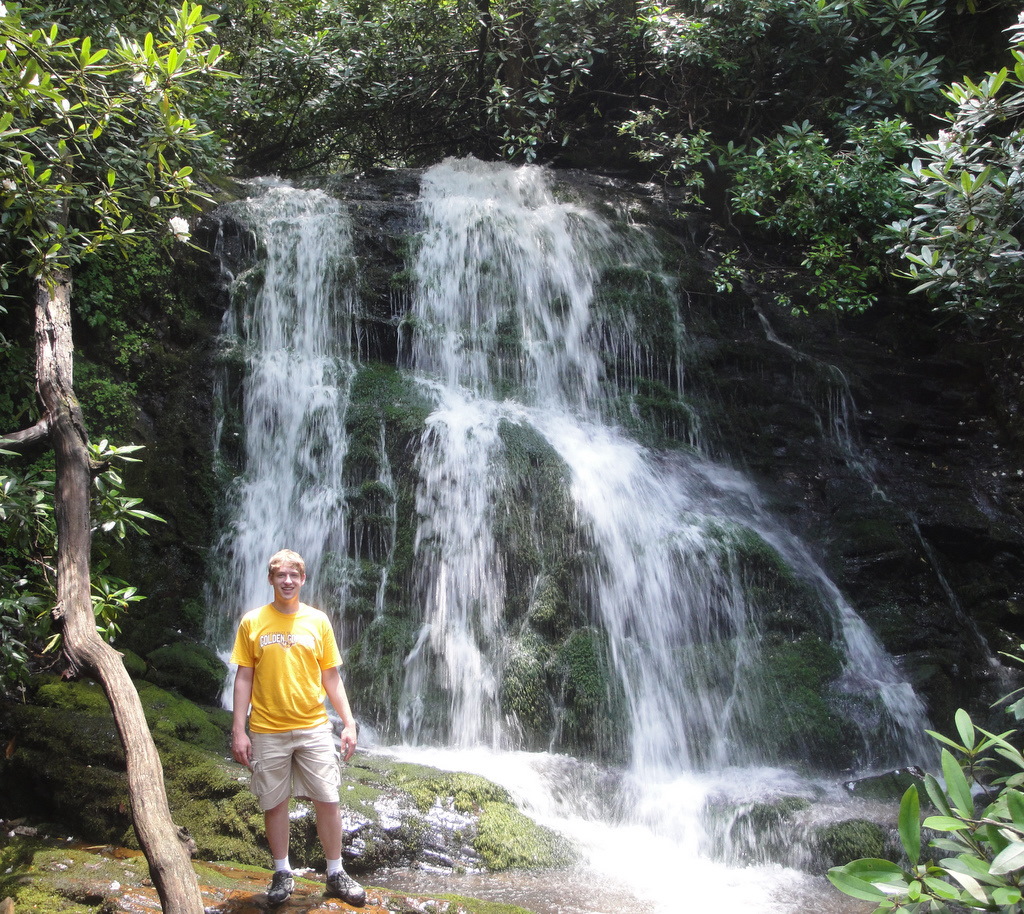 Joe and Erik explored off trail further up Mingo Falls, and brought back this picture.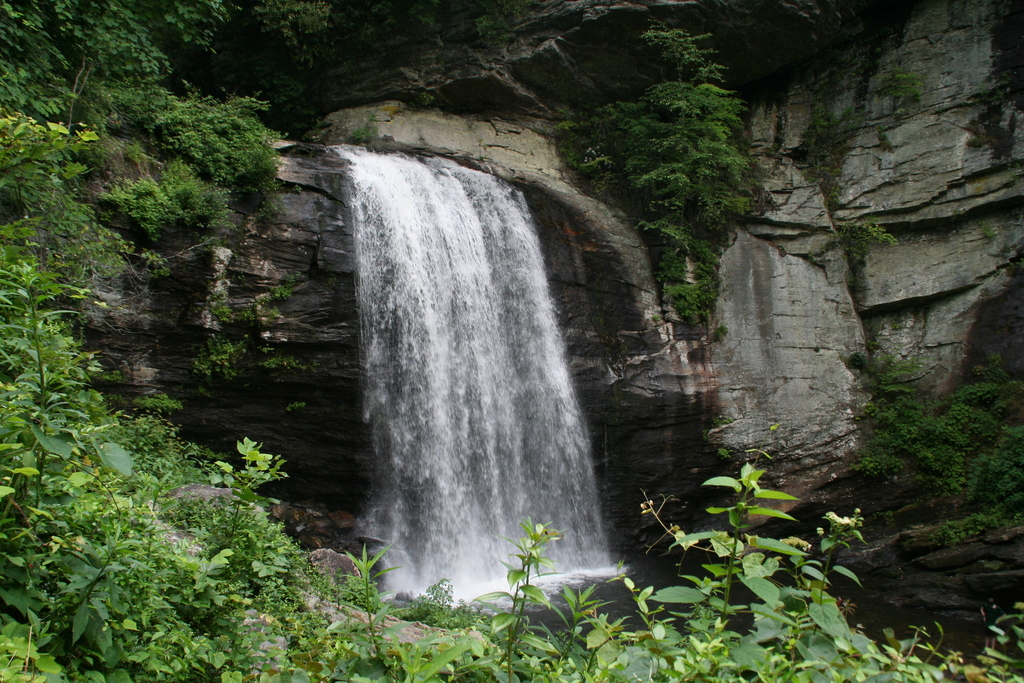 Looking Glass Falls, one of the most photographed falls, so they say.
Sliding Rock:  click to view Erik and Joe in action at Sliding Rock.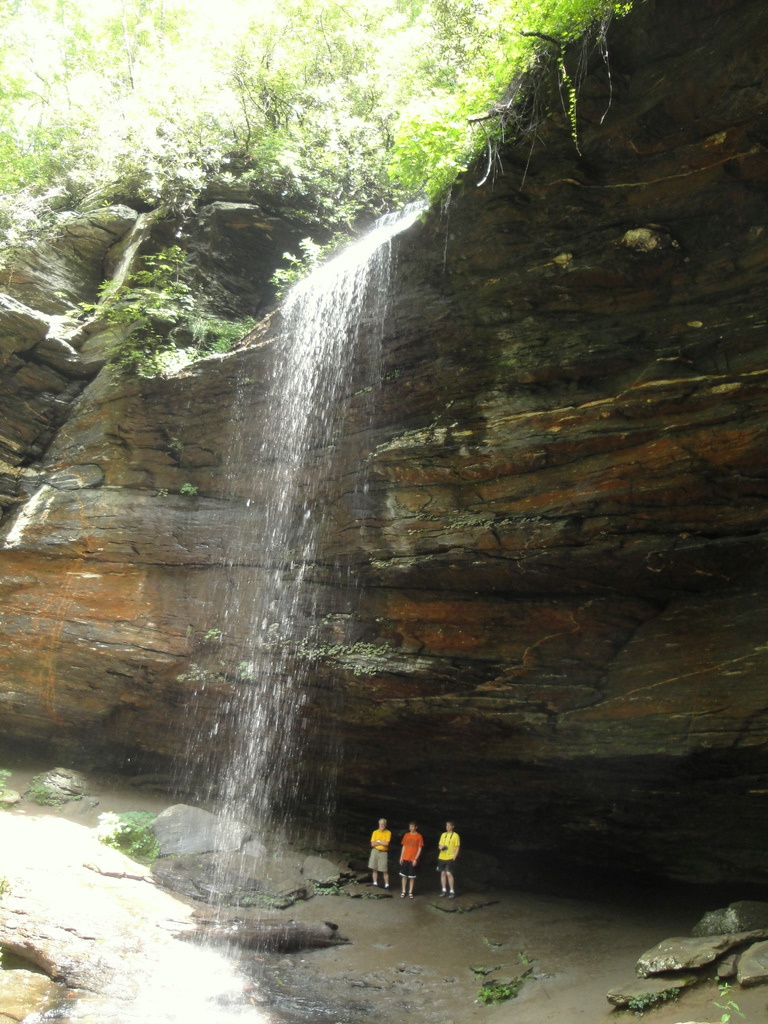 Moore Cove was fun, and Erik was brave enough to stand under the falls and get pelted with 50 degree water!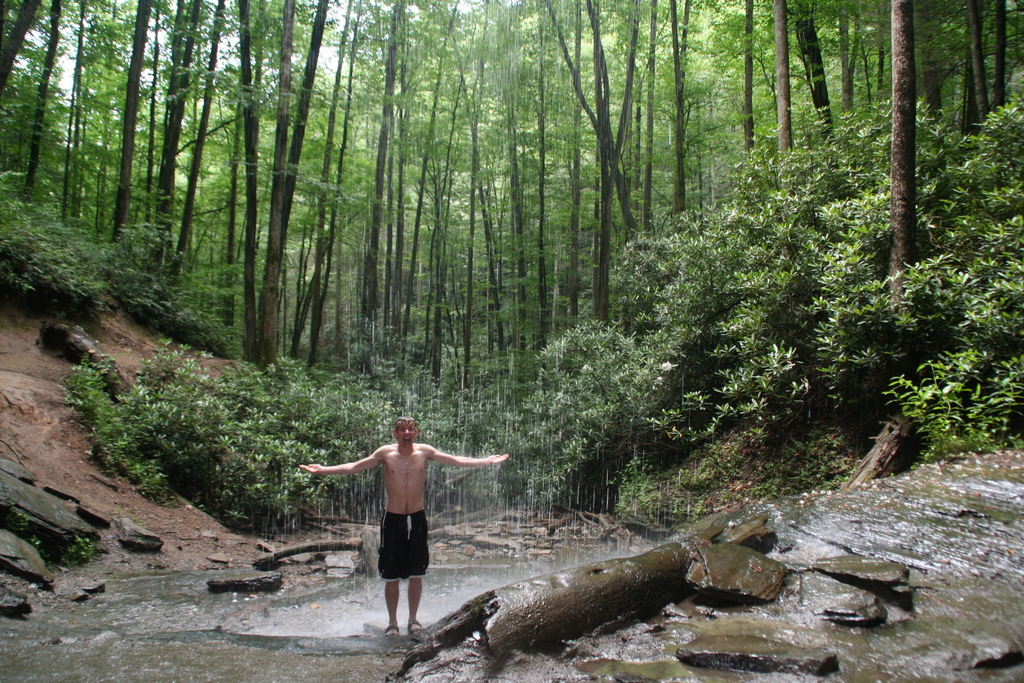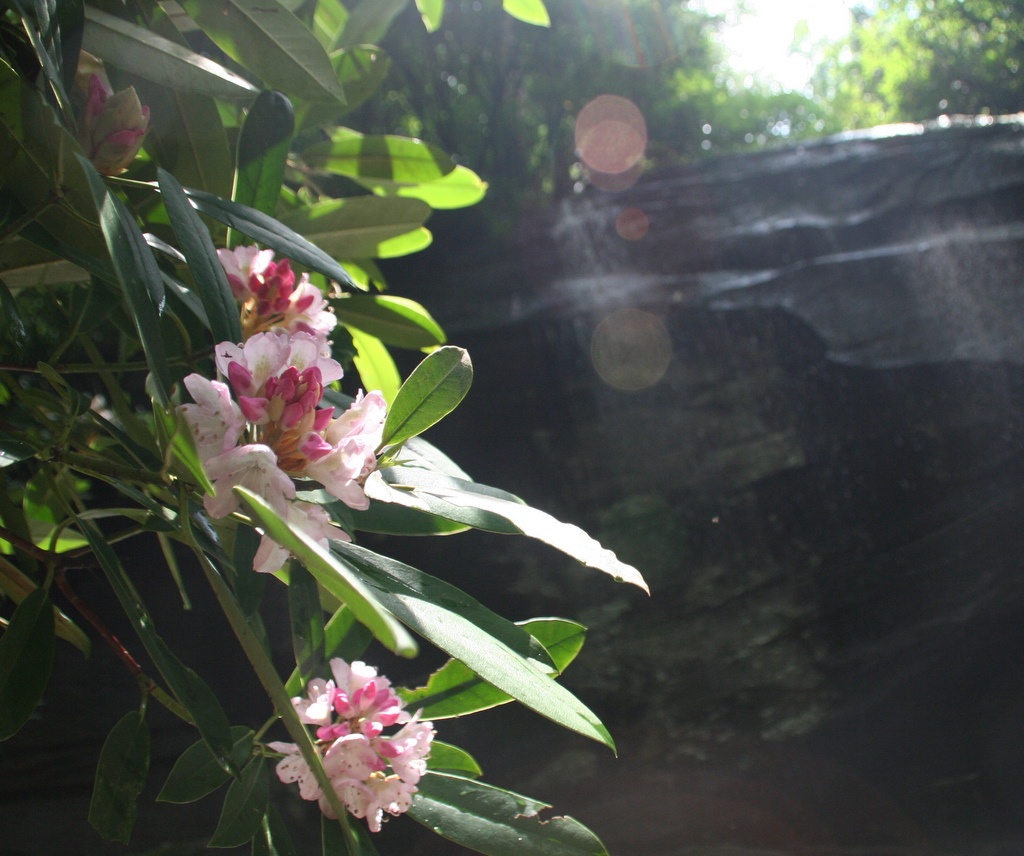 Joe took this pretty picture.  Pink and white rhododendrons are in bloom along the rivers.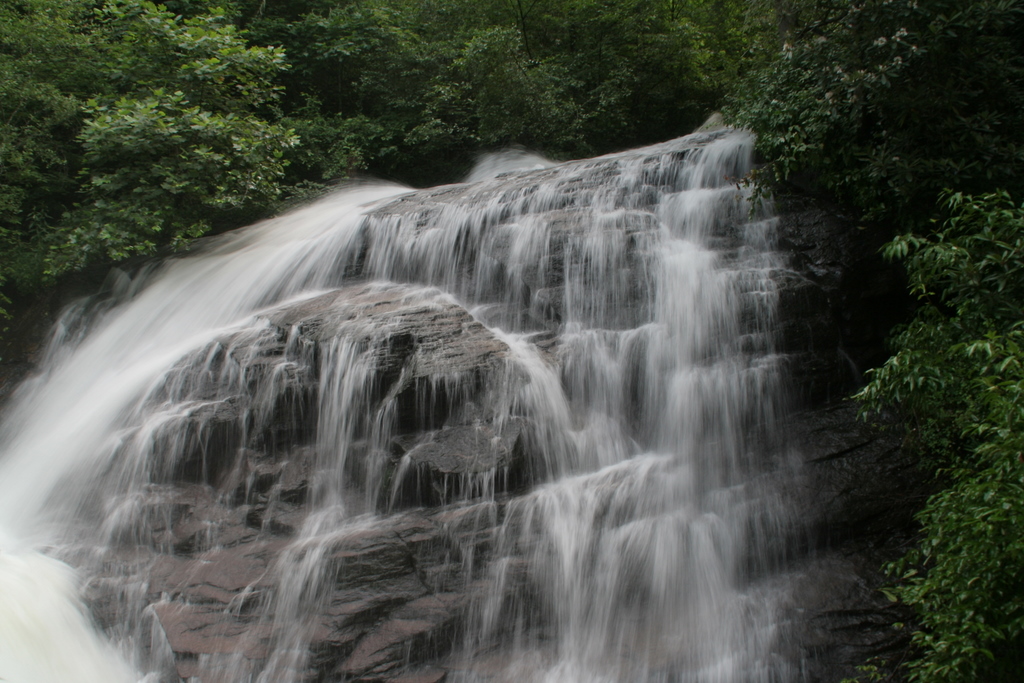 Joe, David, Erik, and mom ventured off the path to view these spectacular falls called Connestee Falls, where two rivers converge into one.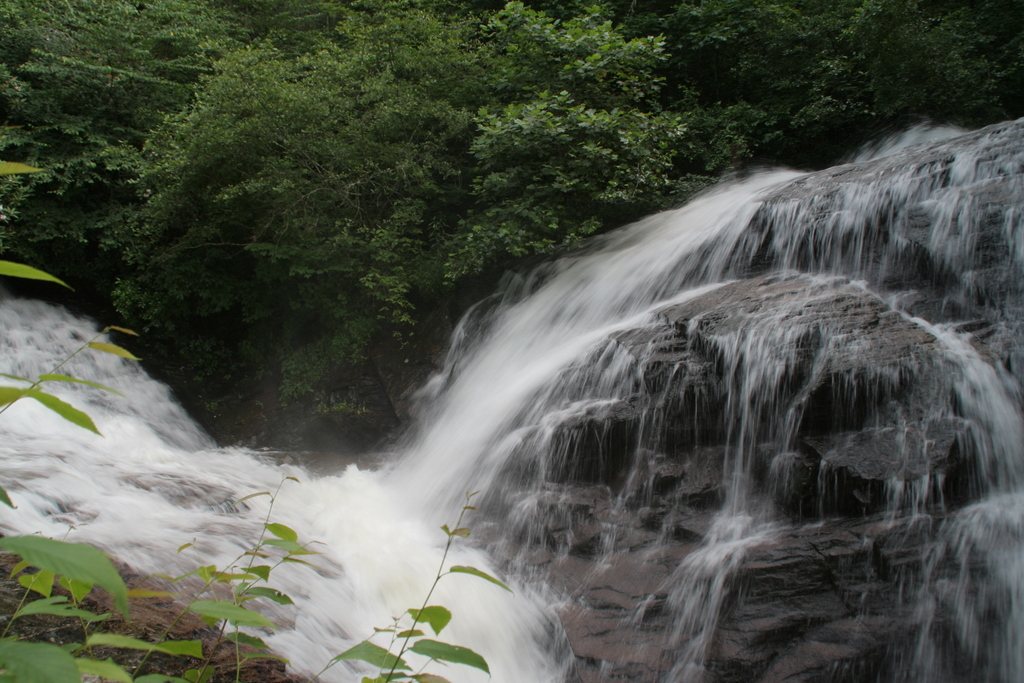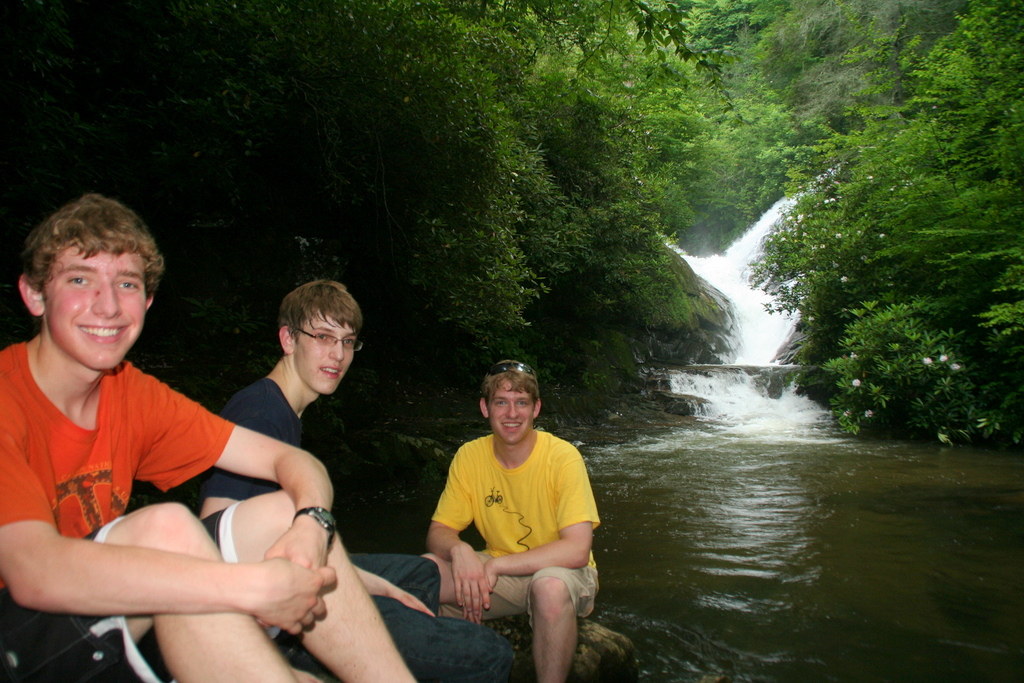 We made it to the bottom of the Falls.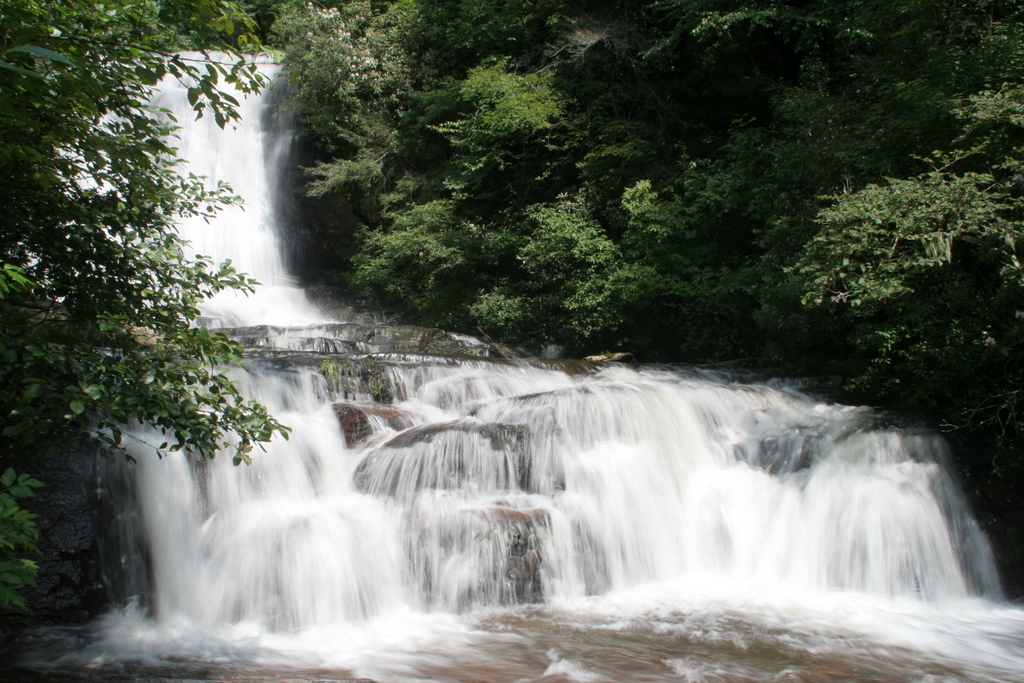 Connestee Falls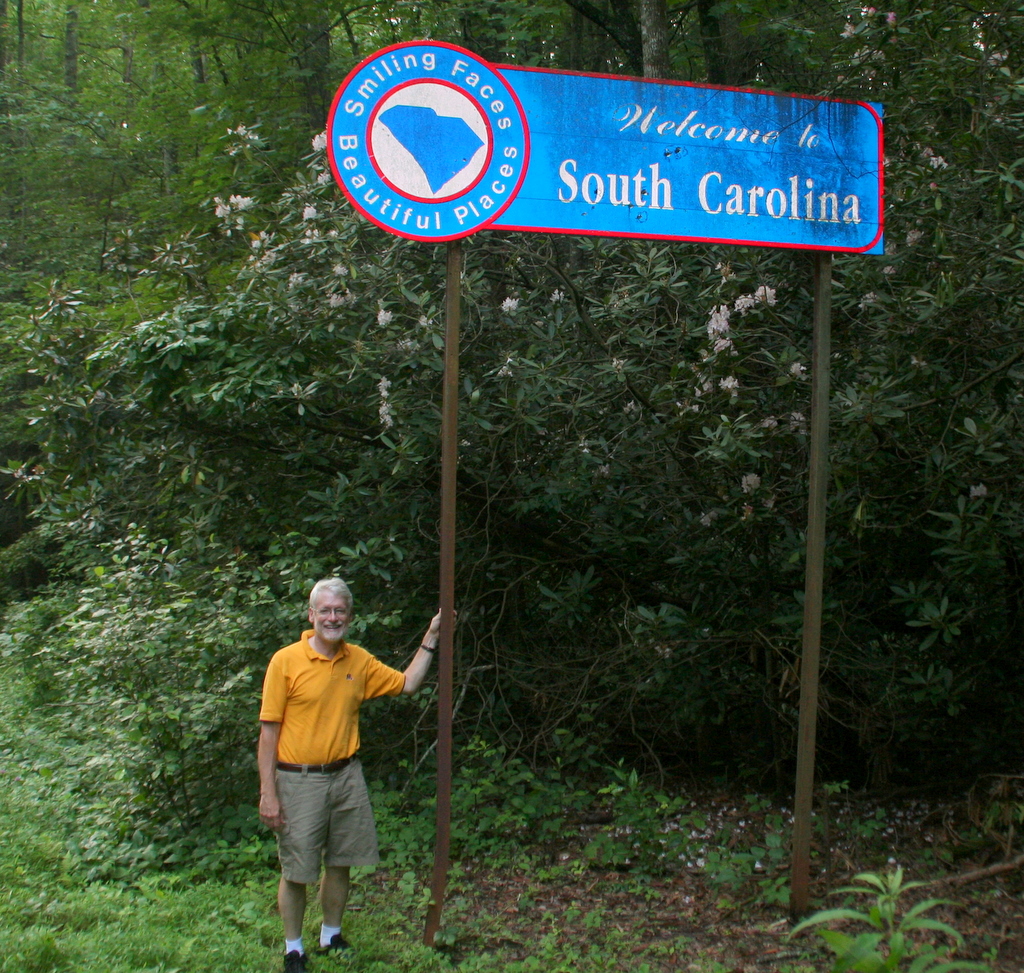 Dad has now officially been to all 50 states!!!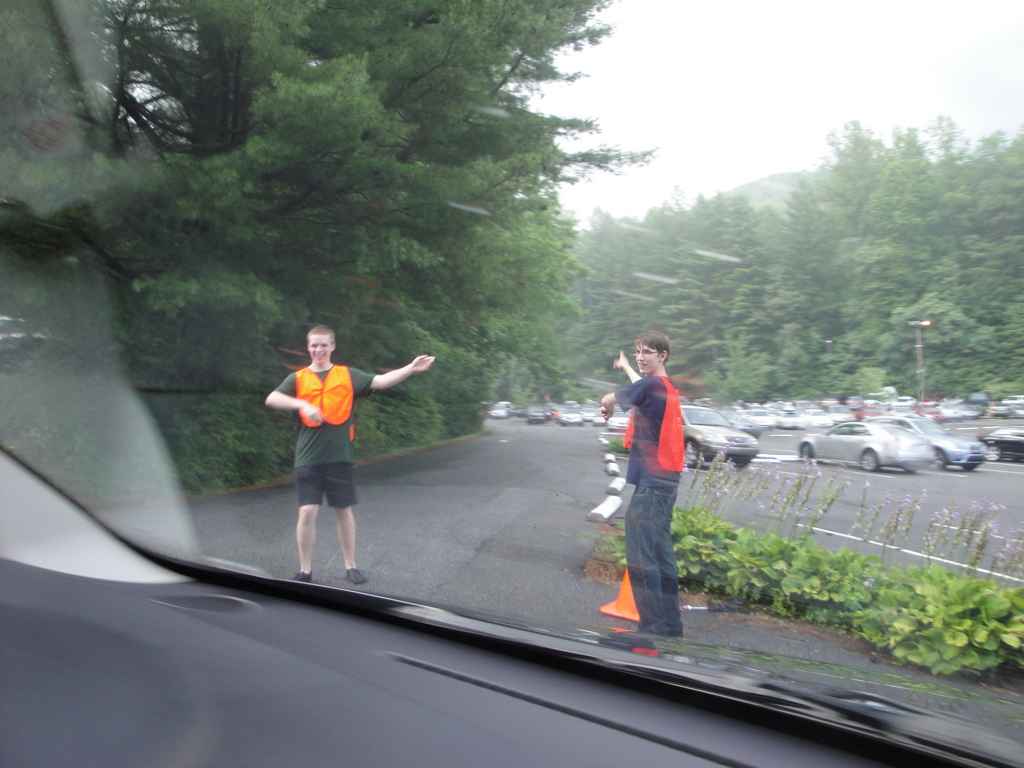 While in NC, we visited David, who will be at the Brevard Music Center for most of the summer playing bassoon in the orchestras.  As part of a scholarship, he gets work study pay of about $220 for "working" (which includes eating a couple bananas and pointing cars where to go).  Tonight the hardest part of the job was pointing cars around a stopped bus that was dropping off people.  This is his idea of "hard work".