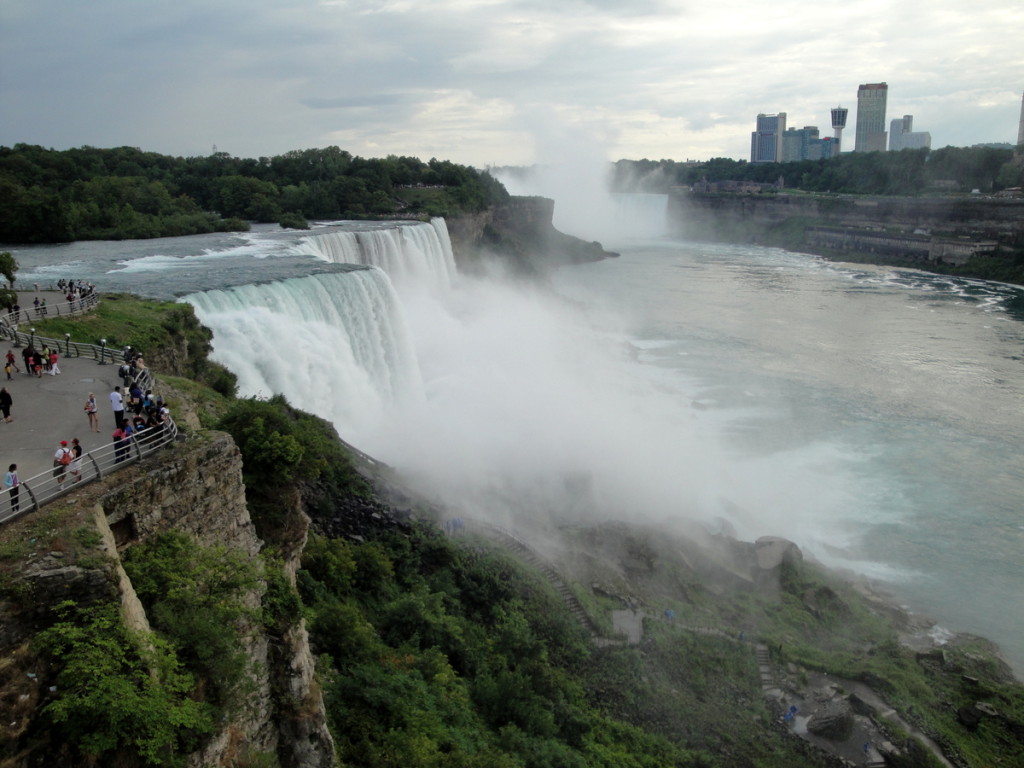 Paul and I visited Niagara Falls 25 years ago.  We're back now with our 3 sons!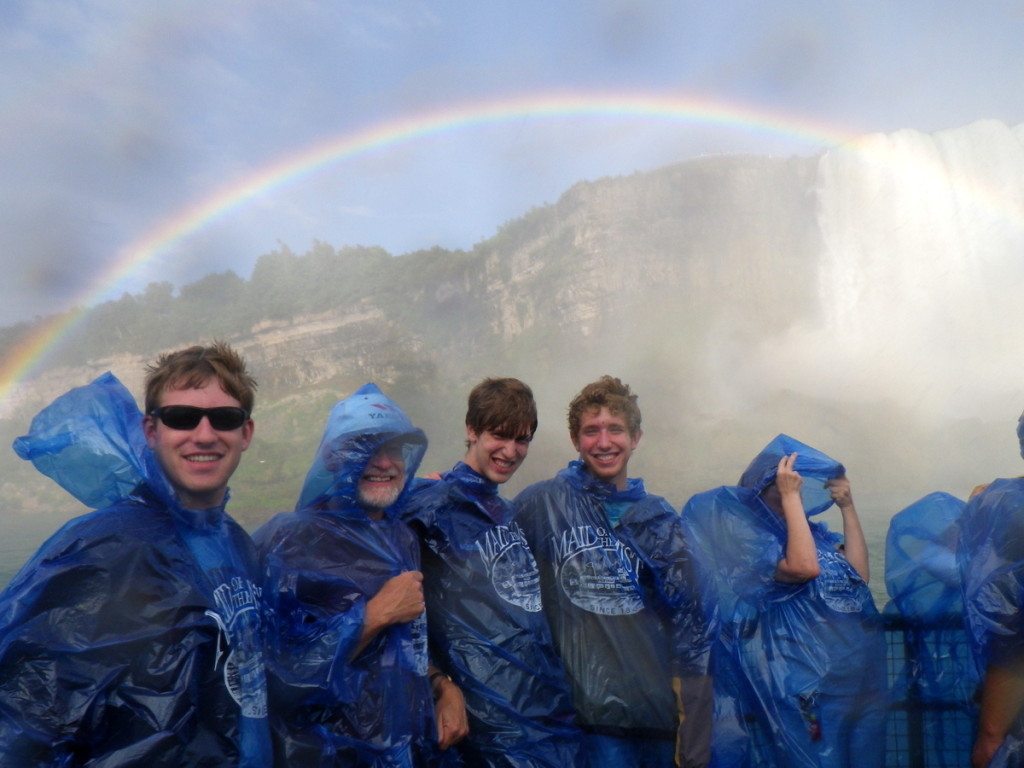 Maid of the Mist is a classic!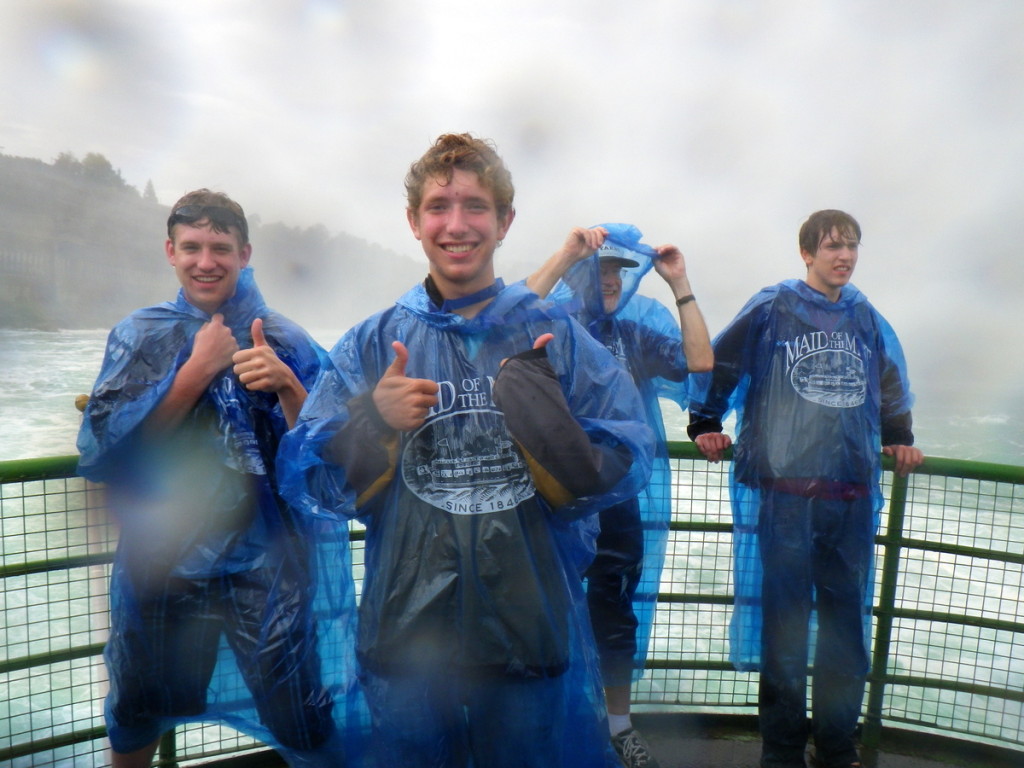 Two thumbs up!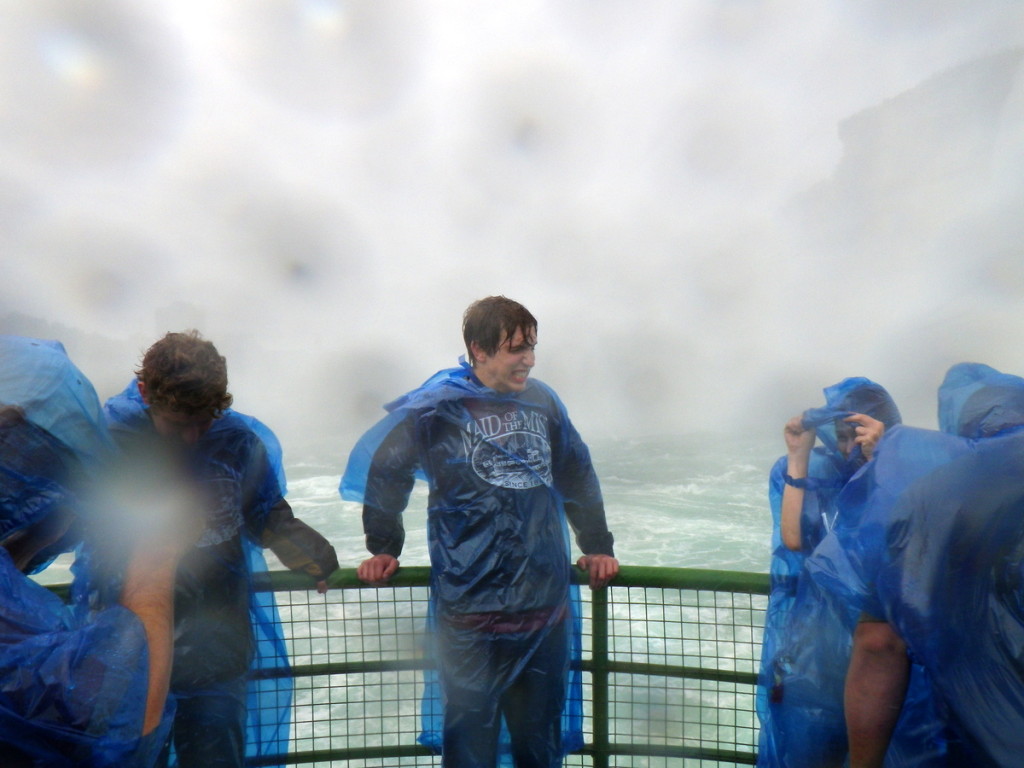 David isn't quite sure about this trip when we're next to Horseshoe Falls, and we really begin to get pelted by the falls.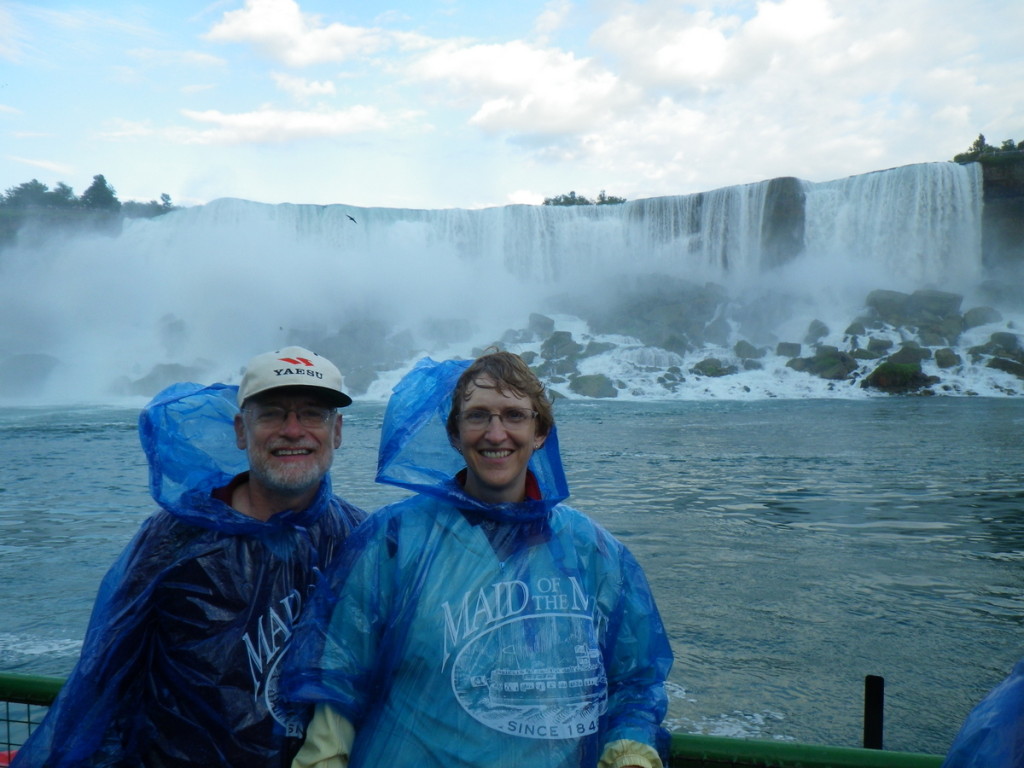 Paul  and I enjoy ourselves. When I get home, I'll dig out of the photo from 25 years ago, and see how we liked it then.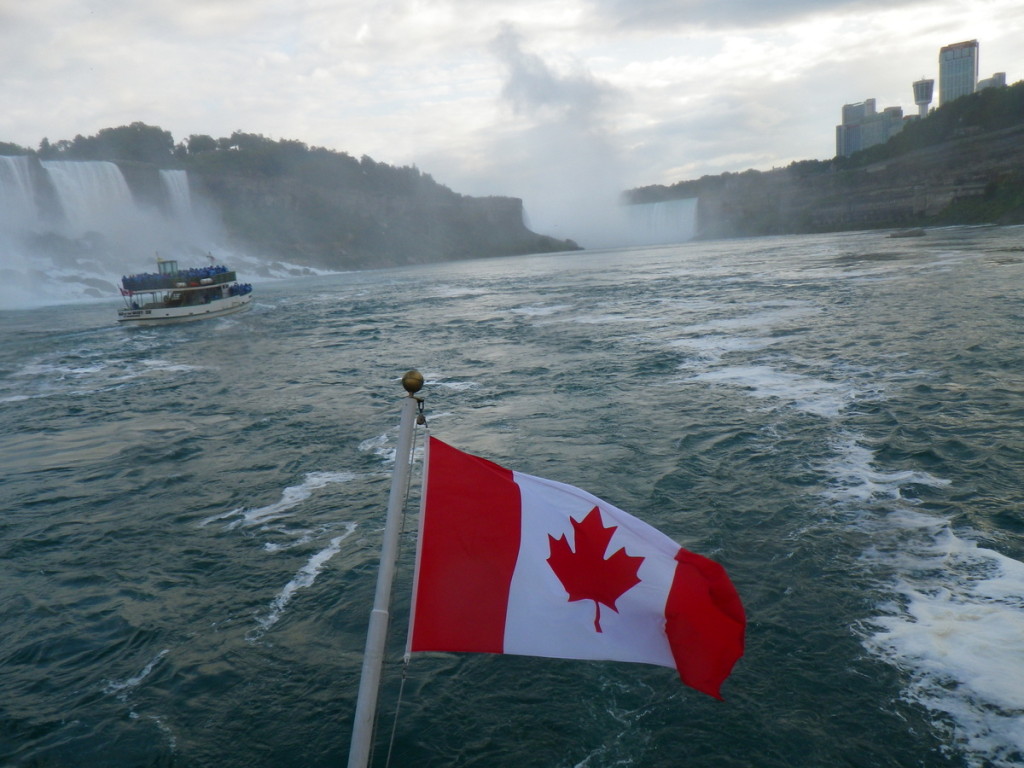 I'll always have a warm spot for the Canadian flag since I was born in Canada!  I could become a citizen there again, but I'd have to live a year there first.  Not sure if my family would like that so well.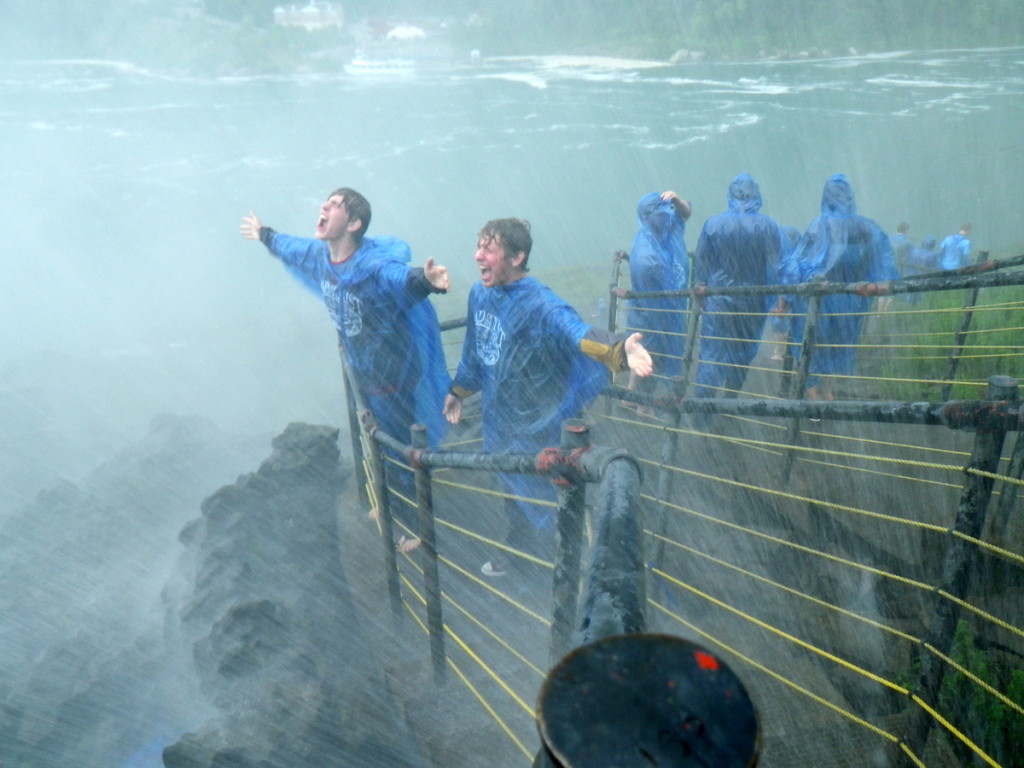 David has given into the elements of nature and embraces it, along with Erik.  Bring it on!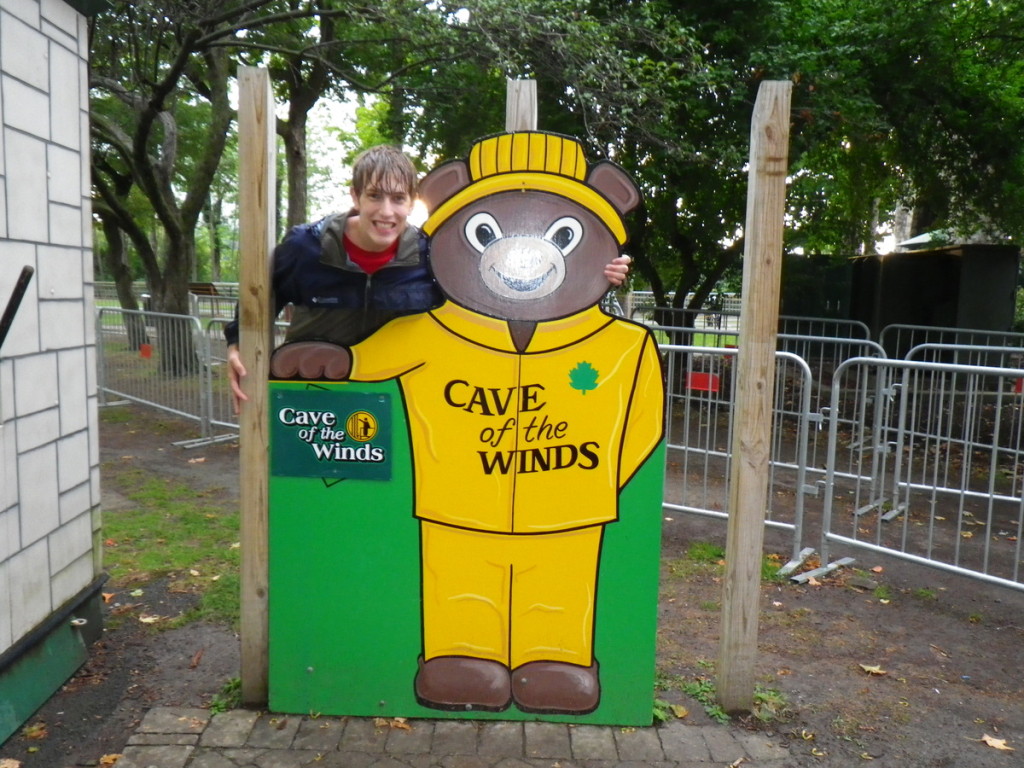 Next off to the Cave of the Winds tour.  We'd never done this before.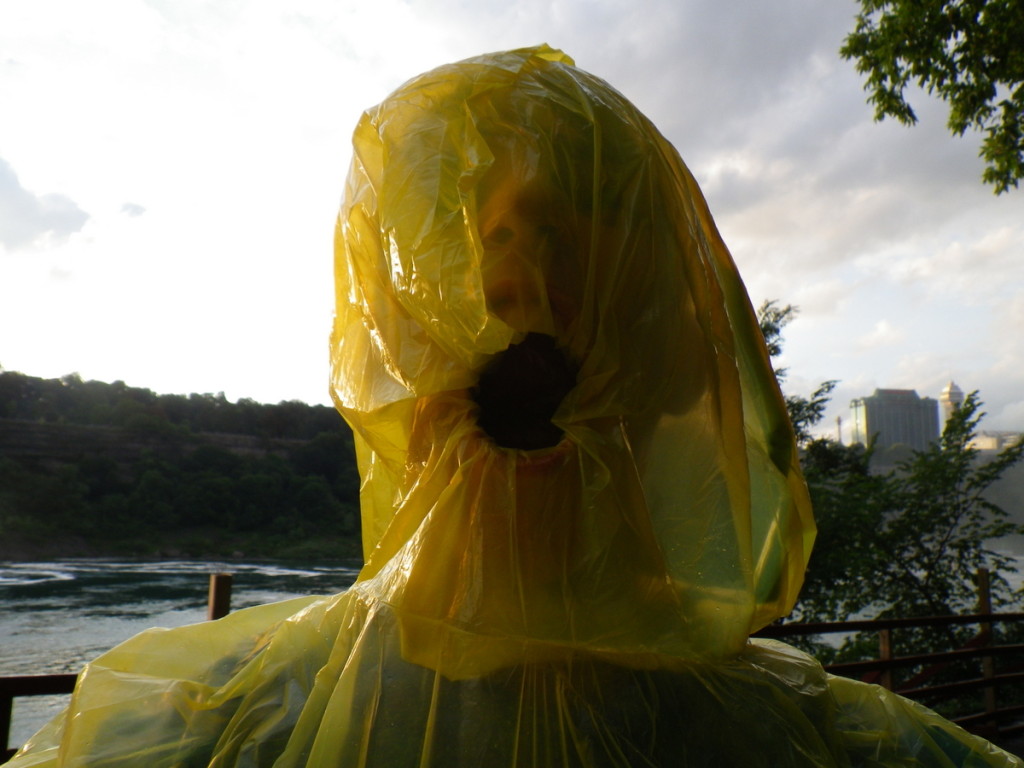 David is along, so of course we have goofy photos again 🙂  Don't try this at home!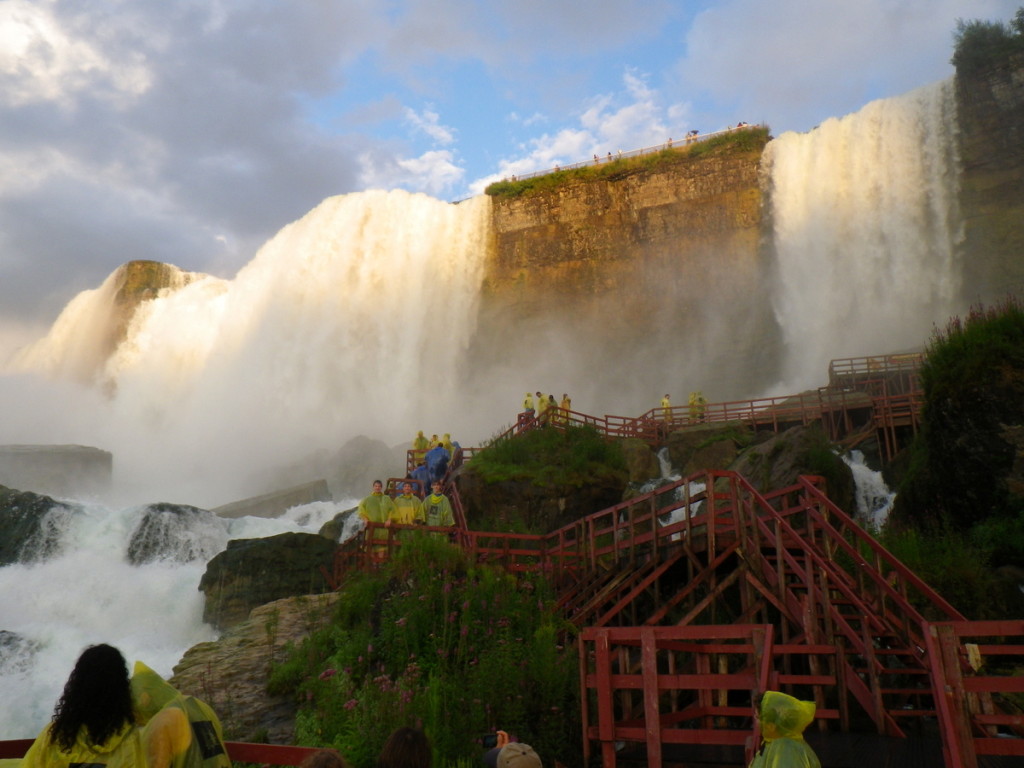 We walk up these steps to the various platforms so we can get pelted again by the falls!  We pay to do this!!!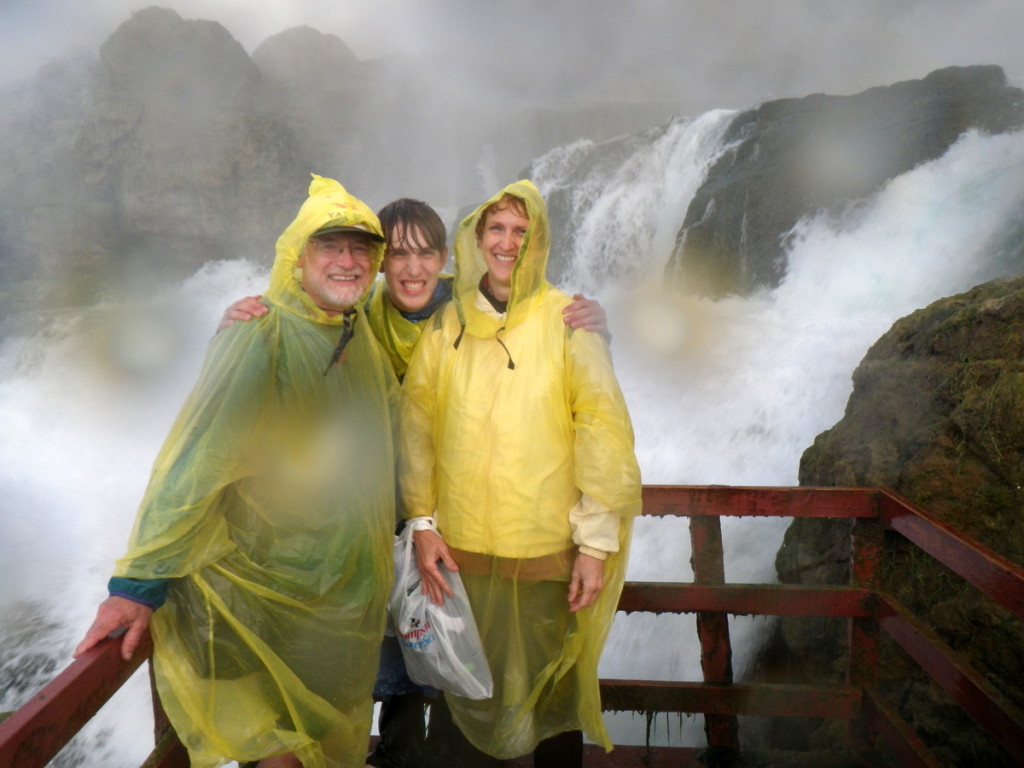 Like I said, David is with us, so expect these kind of pictures!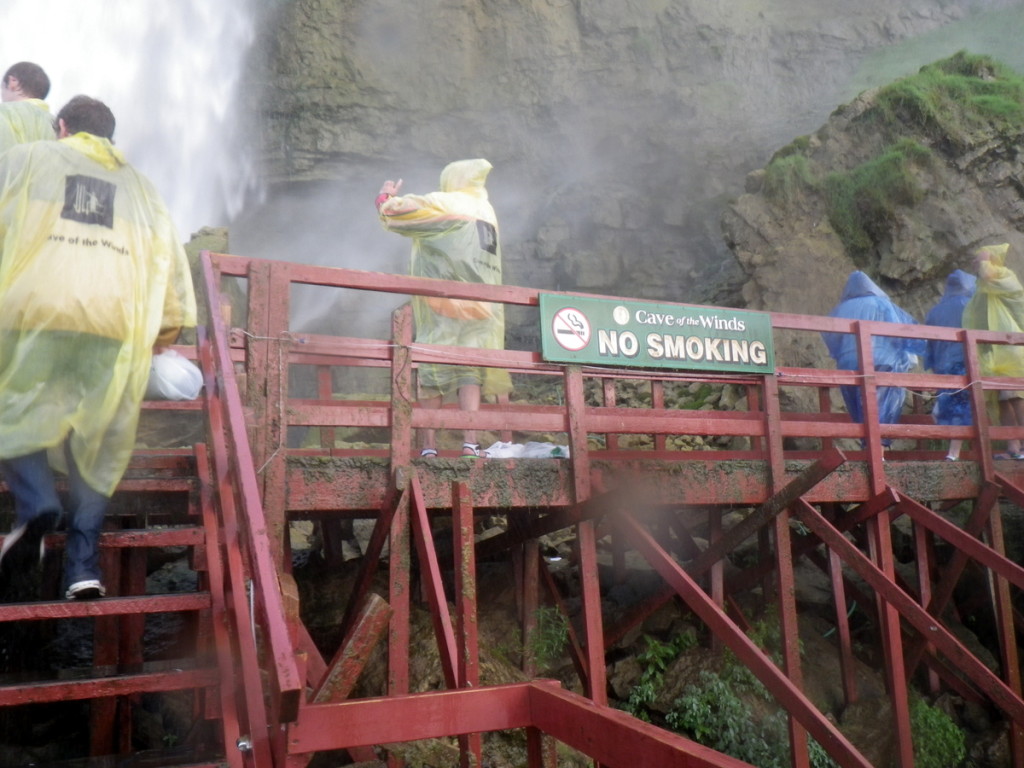 I had to laugh at this sign.  I think nature will take care of any smoking!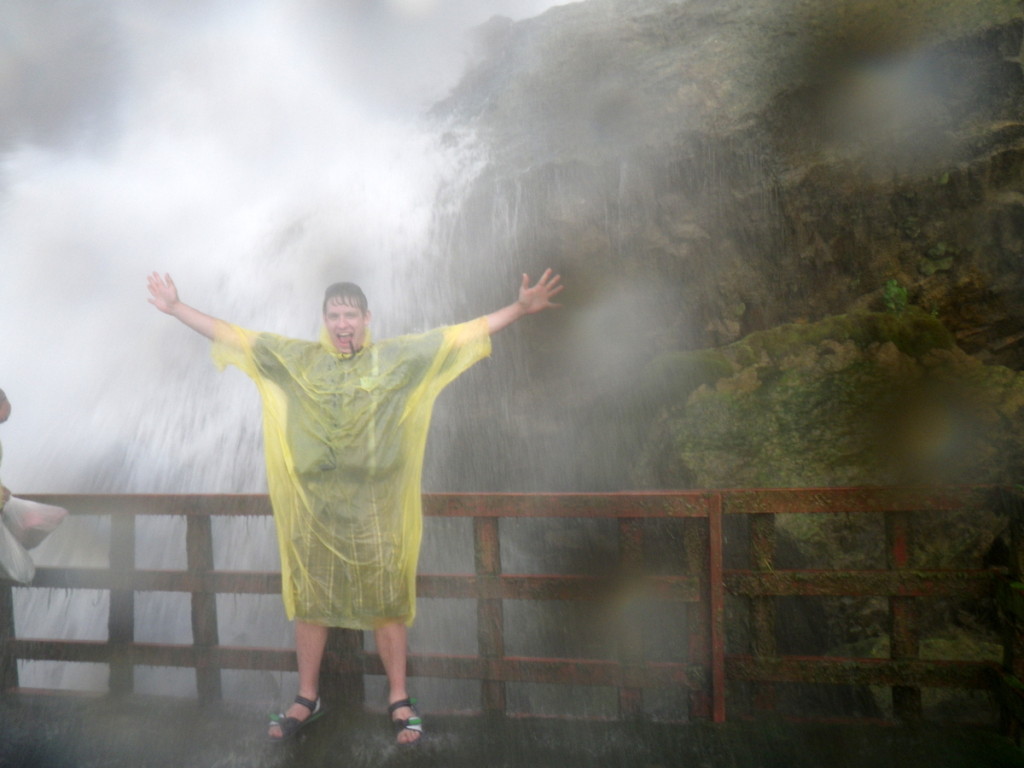 Joe embraces the weather.  The landing is called hurricane deck for a good reason.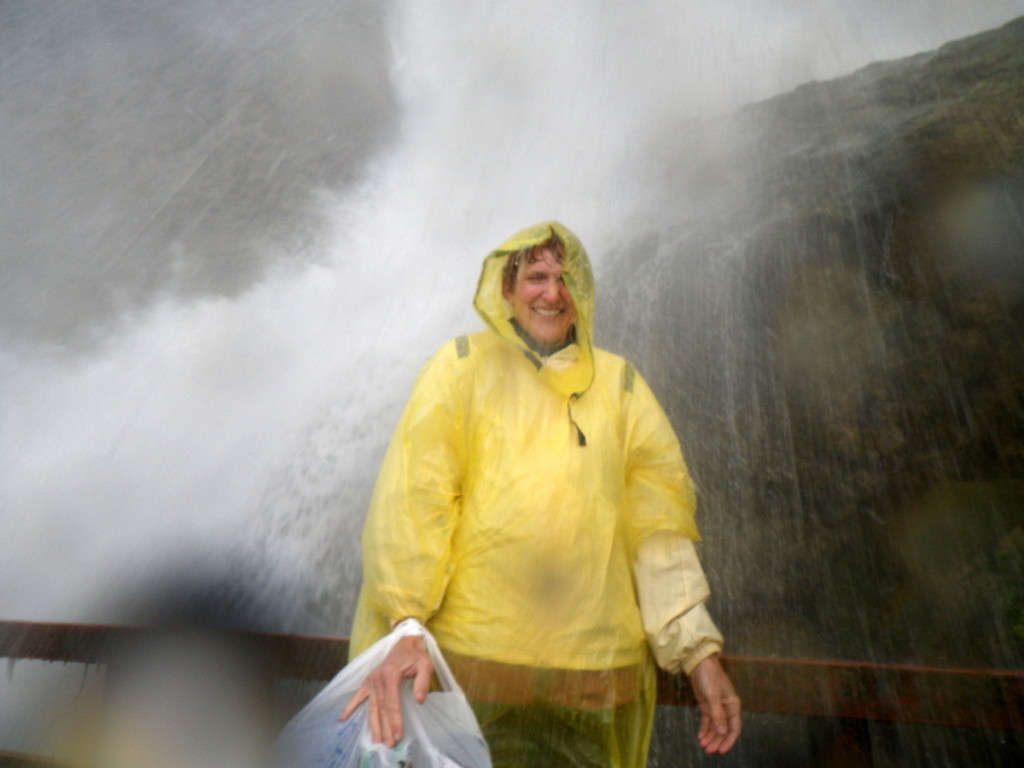 I find standing here comical.  It makes me laugh.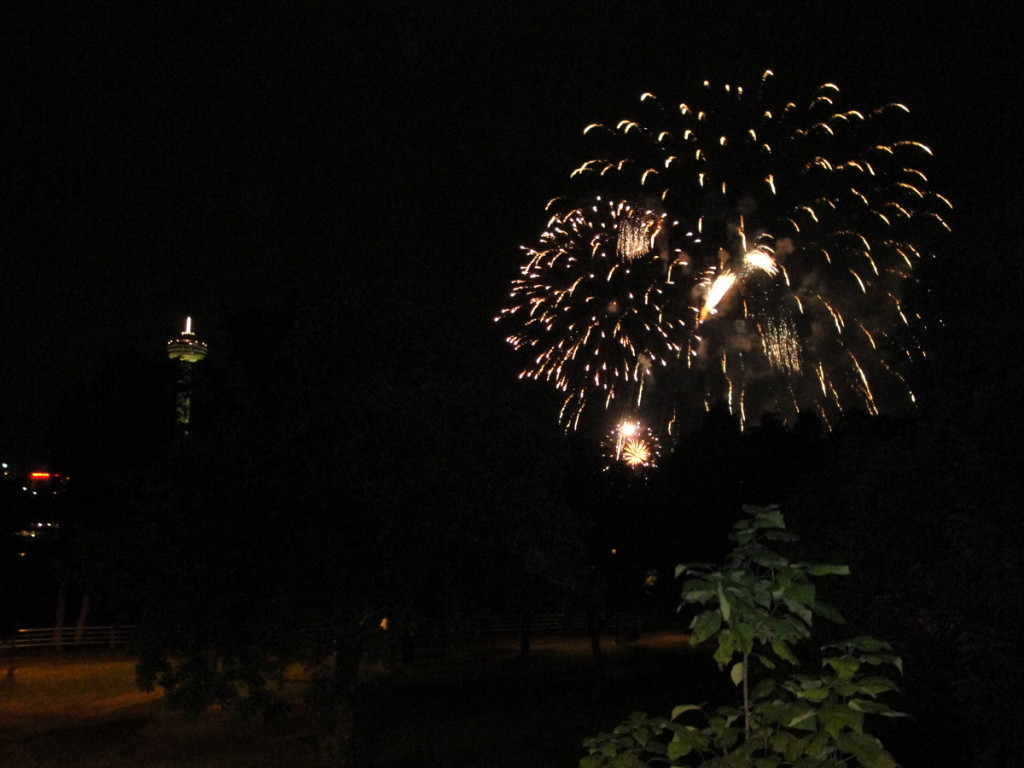 After eating at Top of the Falls Restaurant, we were treated to a 10 p.m. fireworks display, which happens every Friday and Sunday.  We lucked out on our day to visit!  We then returned to our hotel and watched the closing ceremony of the Olympics.  A memorable day indeed 🙂