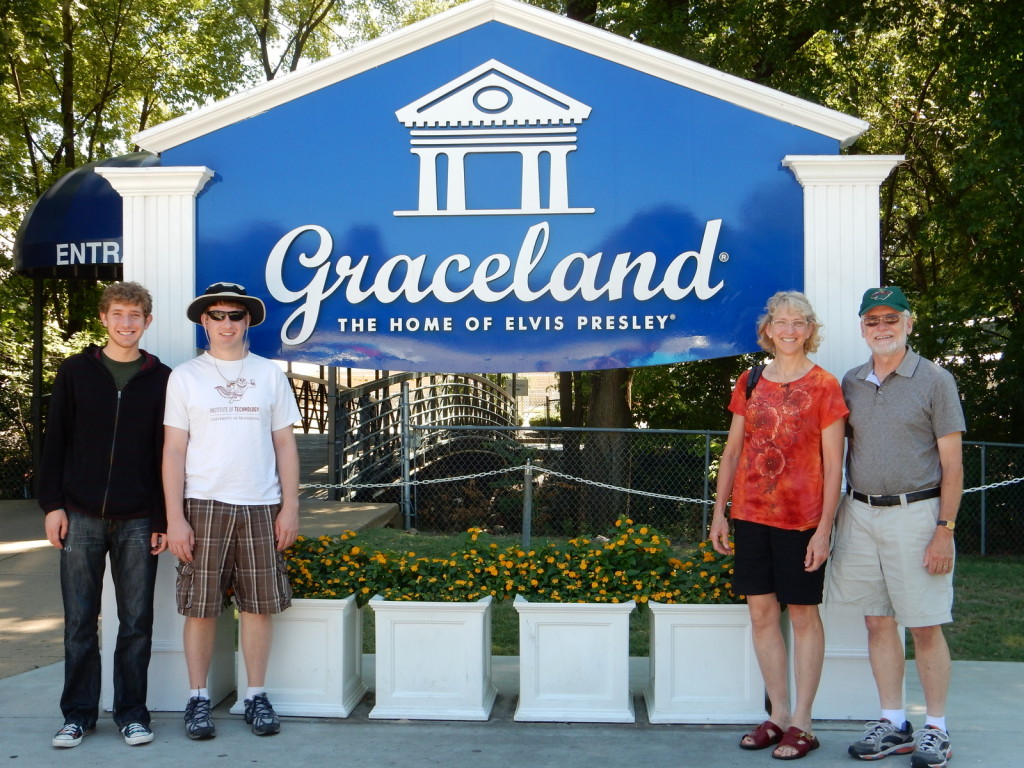 Graceland wasn't exactly on the bucket list of things to see, but it was interesting.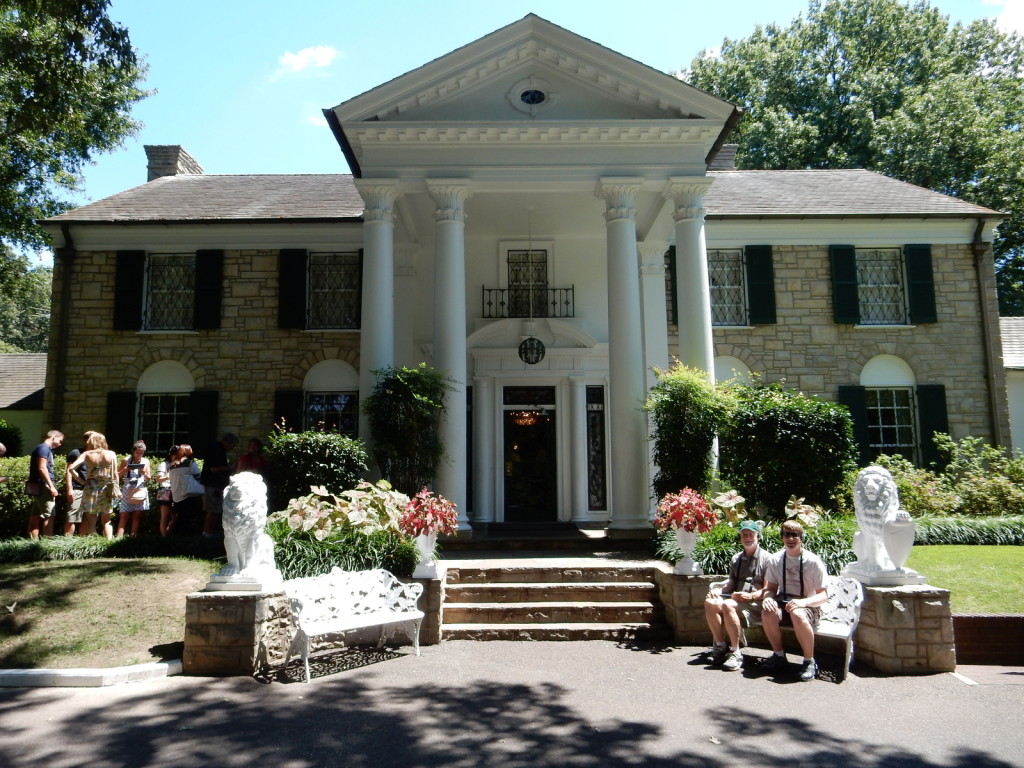 In front of Elvis' home, which wasn't as enormous as envisioned.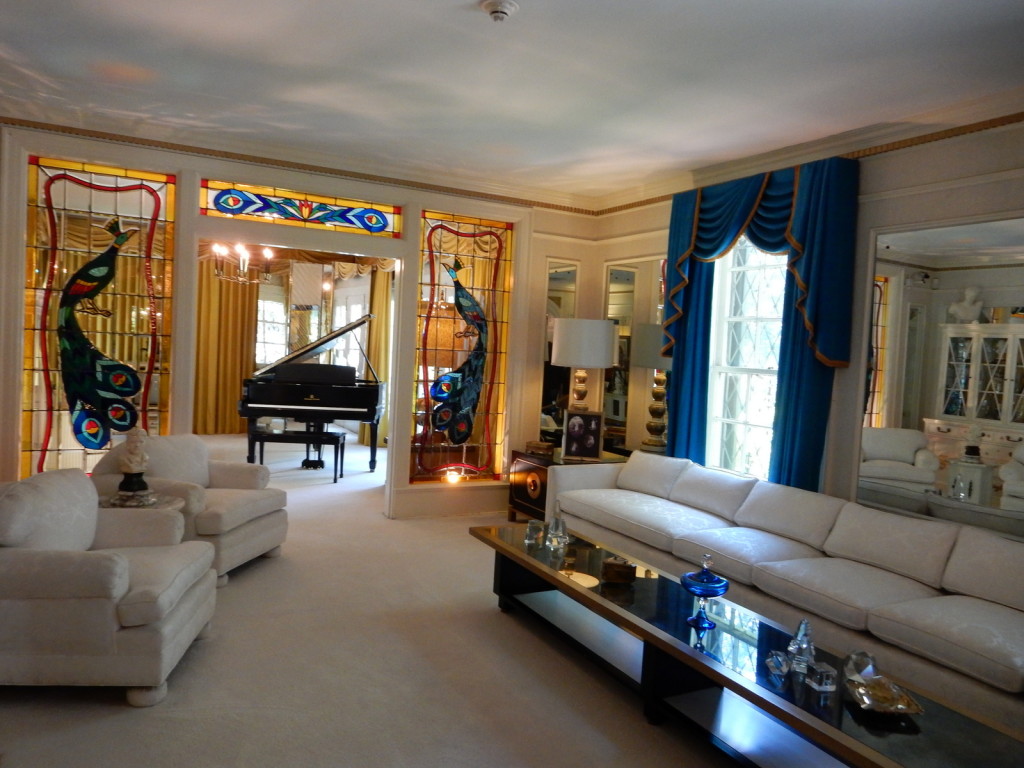 Beautiful pieces of stain glass in the foyer and living room.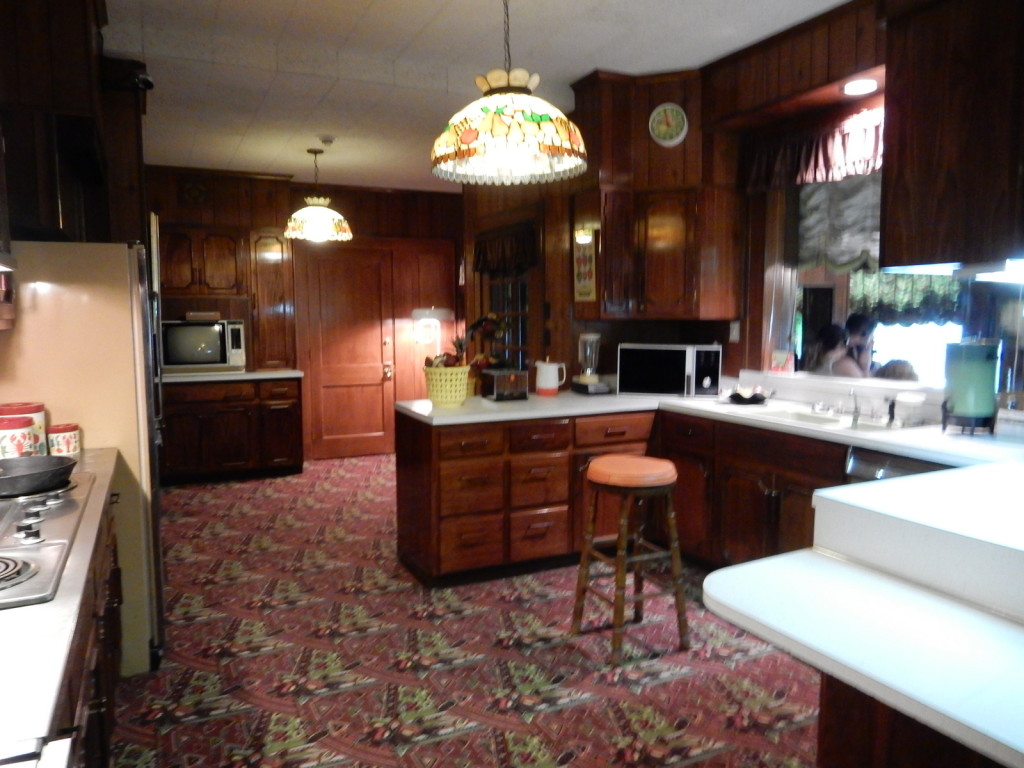 The kitchen was certainly a 70's kitchen with the classic avocado sink and coffee pot!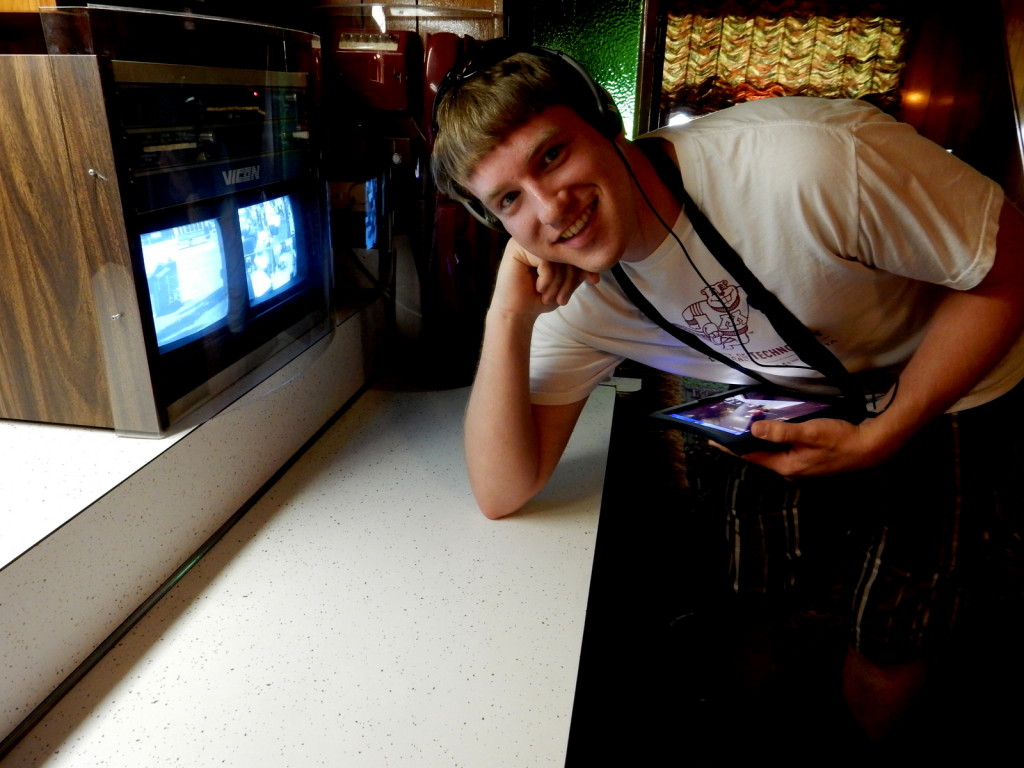 Elvis had the same counter-top material as we have on our kitchen table TODAY!!!  Paul's parents had good tastes:)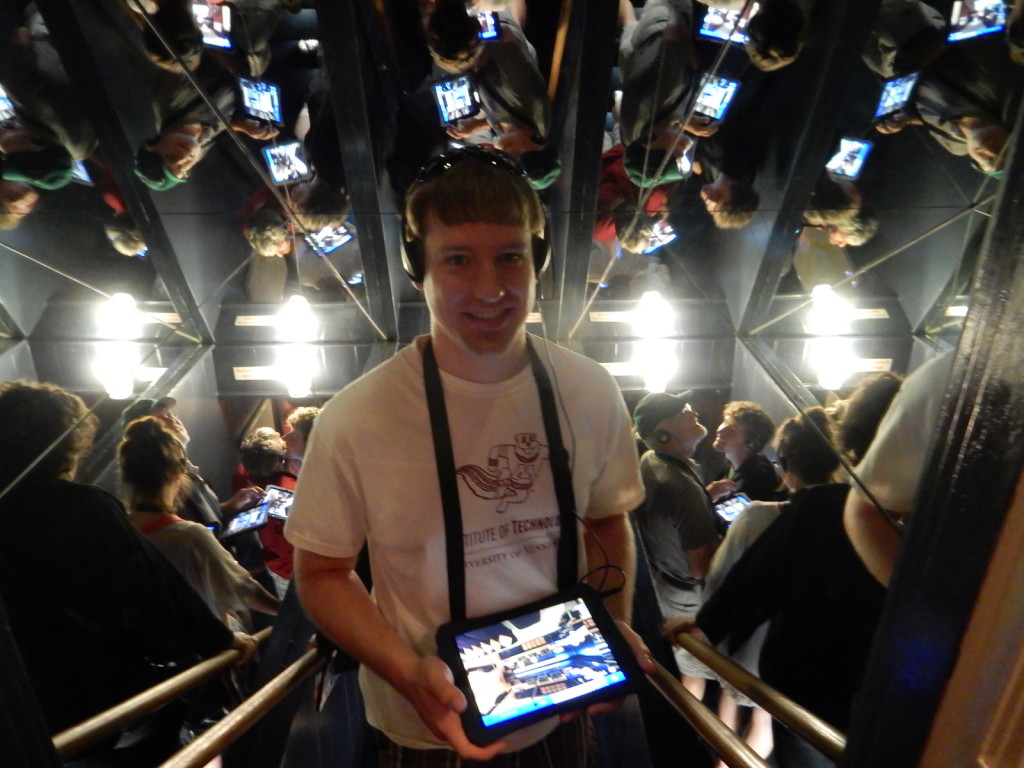 The staircase to the basement was covered with mirrors on 3 sides… trippy!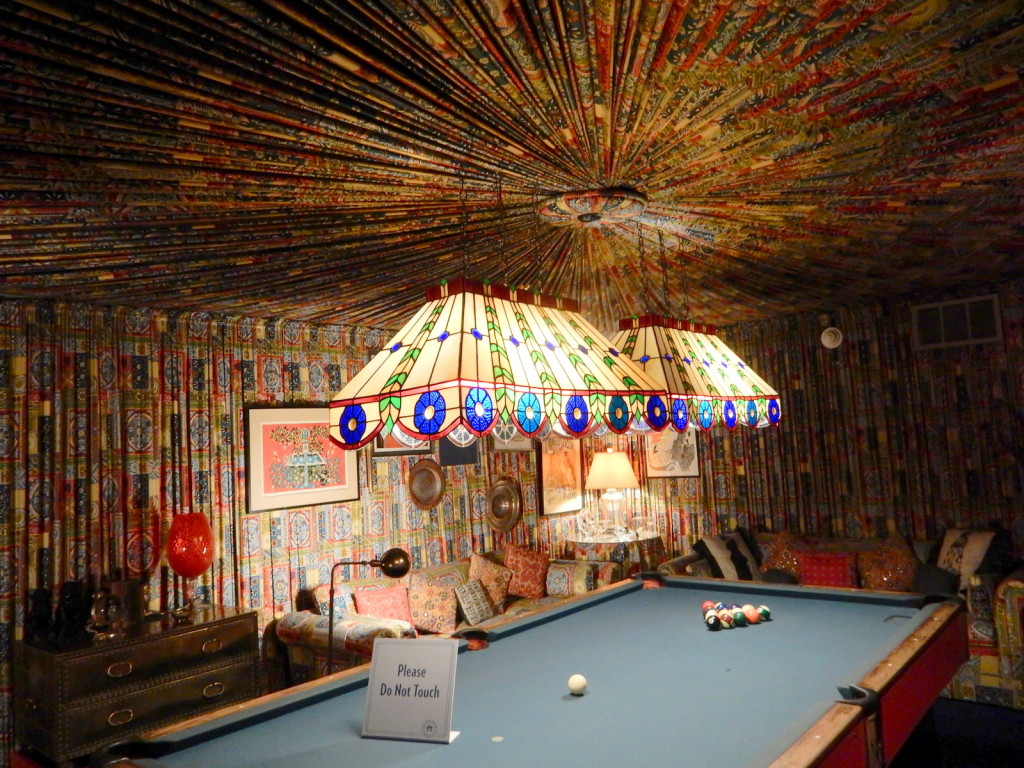 The ceiling and walls in Elvis' pool room were completely covered with over 350 yards of fabric that took workers 9 days to install.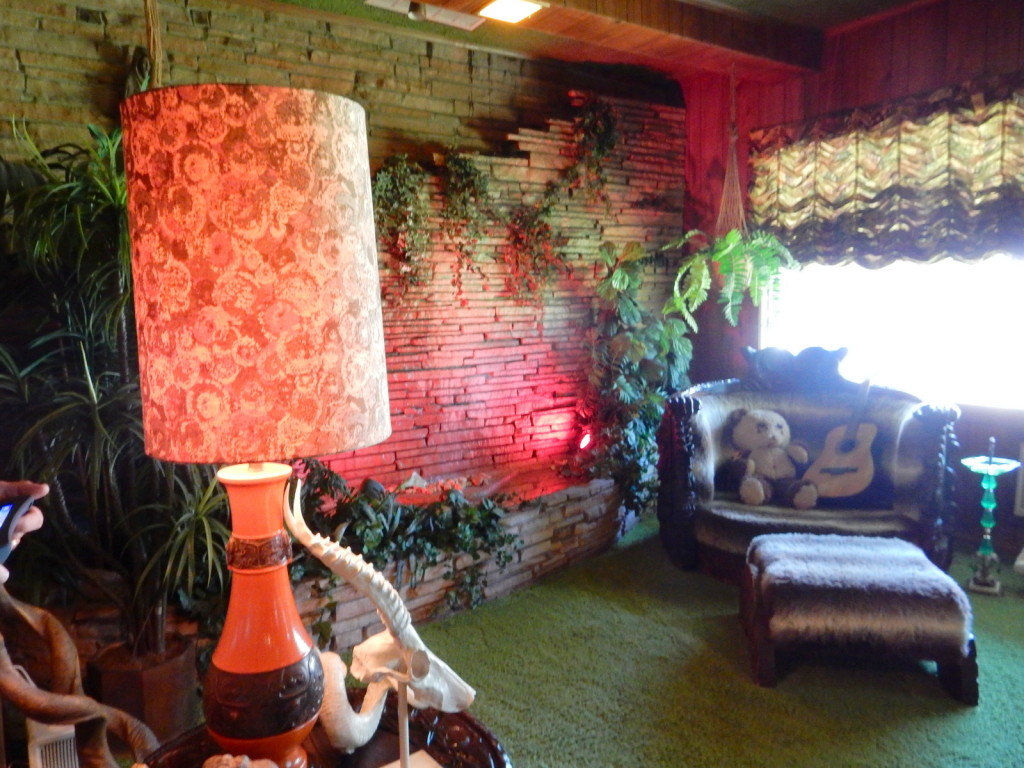 The "jungle room" inspired by his love for Hawaii.  The stone work is similar to our stonework in our home!  He copied us!!! haha!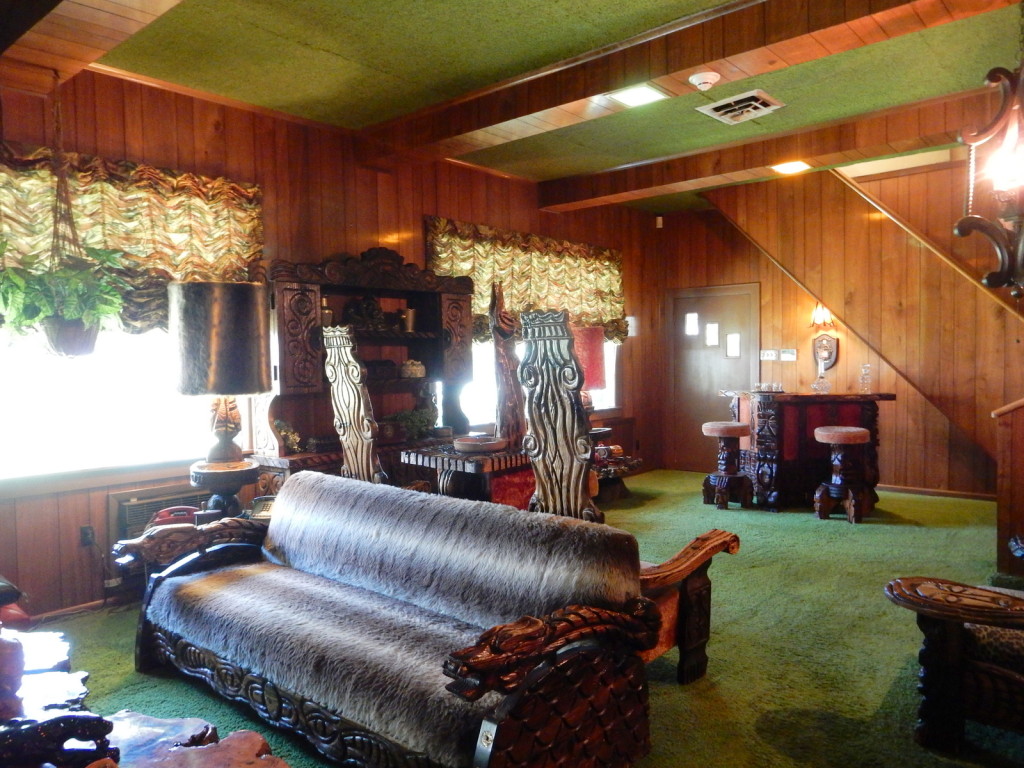 The "jungle room" with the green carpeting on the ceiling as well as floor.  This room just screams '70's!!!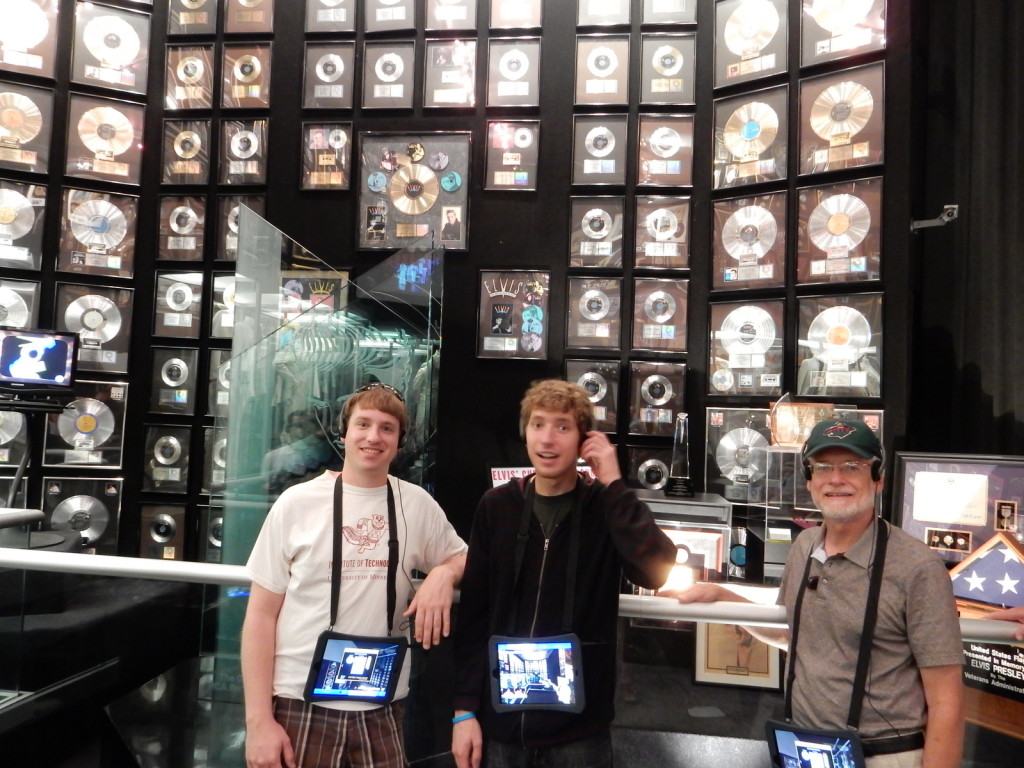 Standing in what used to be his racquetball court, this now houses many of his gold, platinum, and diamond records.  The ipads we have around our neck were just introduced this past week during Elvis Week.  We found them pretty slick.  You could click on extra icons on the screen to hear sound bites, see photos and scan the room. Each room/area had a page on the ipad.  Very cool.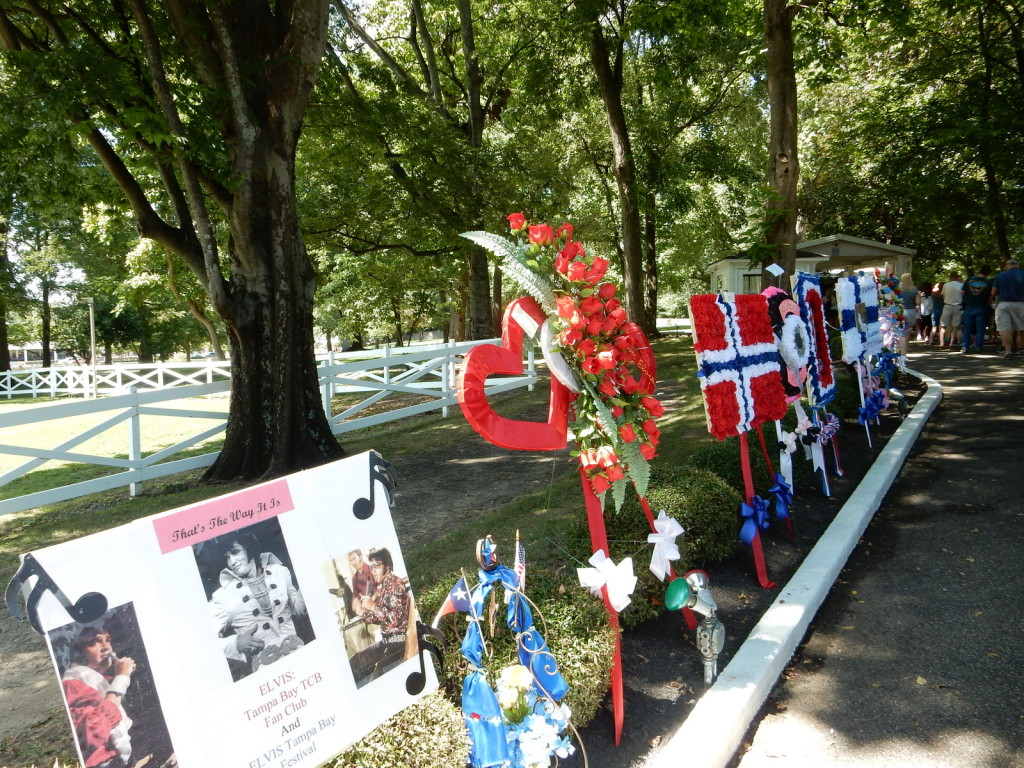 We came during the annual Elvis Week.  There were many memorials from fans, even the Norwegians!!  haha!!!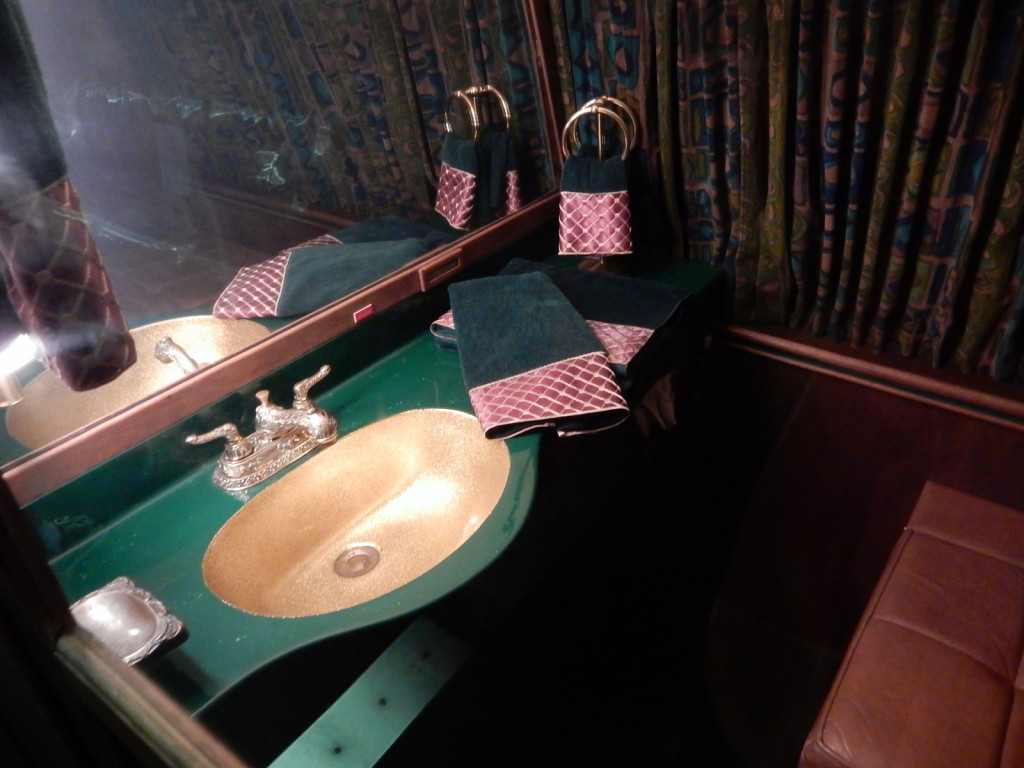 Inside his plane, the Lisa Marie, his sink, faucet and belt buckles were gold plated!
While still in Memphis we visited The River Walk at Mud Island which features a scale replica of the lower half of the Mississippi River (starting at St. Louis).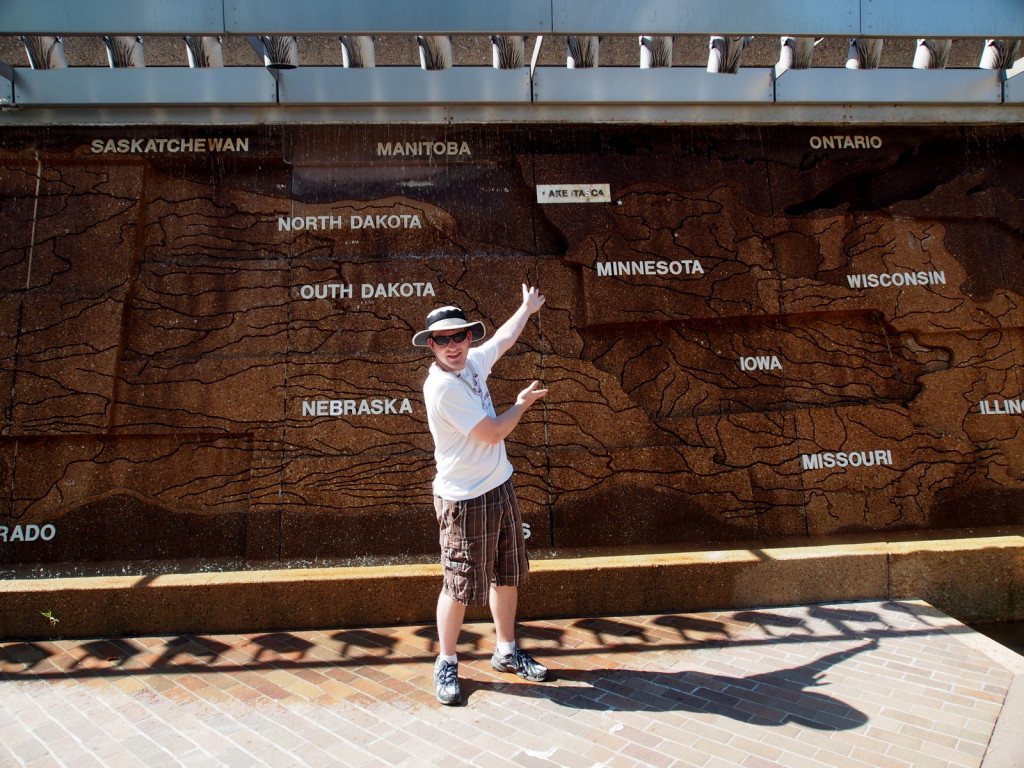 They skipped the upper Mississippi and all we got was this lousy waterfall wall.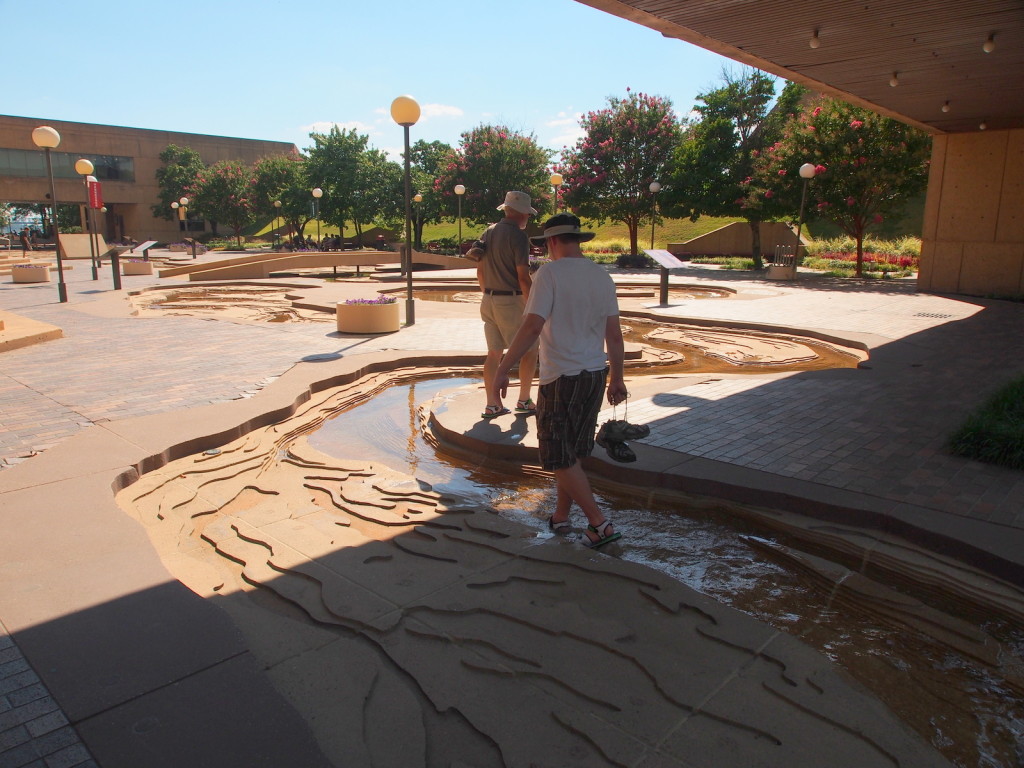 Strolling down the Mississippi River.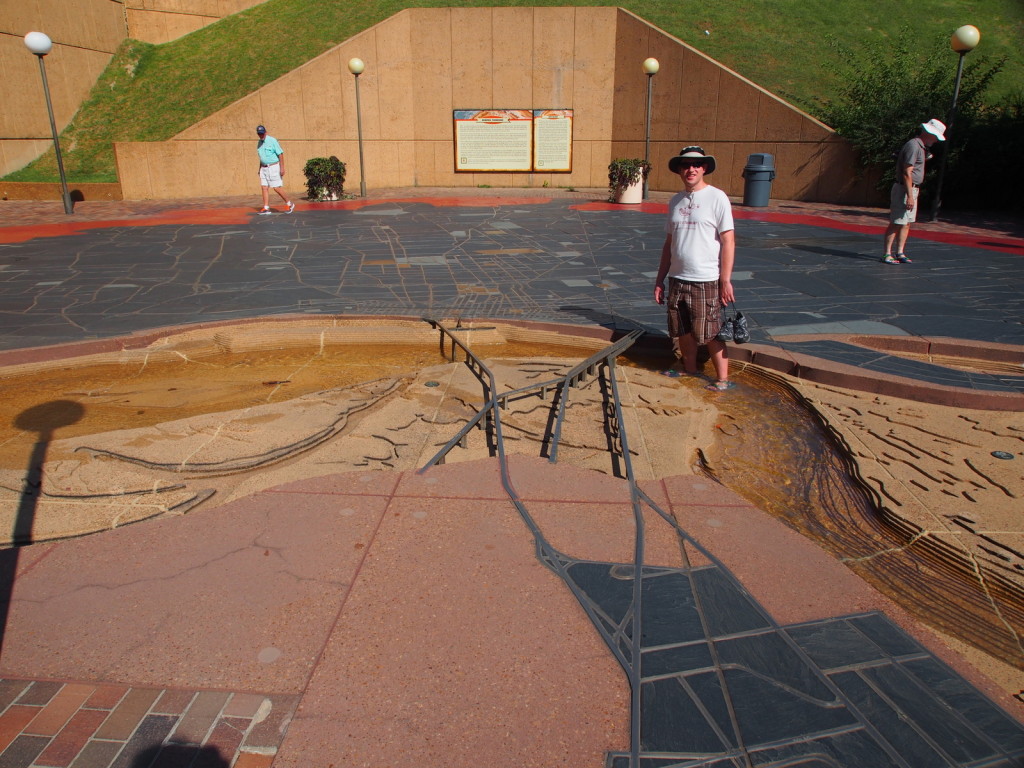 Standing in the Mississippi River, where we are in real life – Memphis.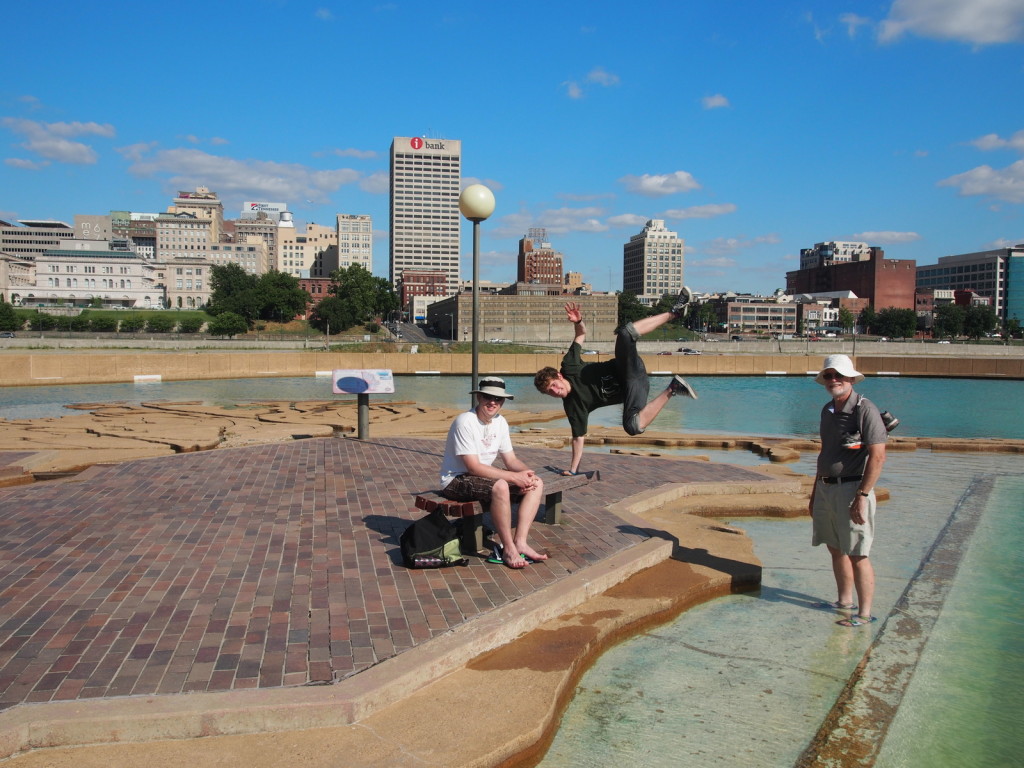 With the Gulf of Mexico in the background, Erik is doing some acrobatics.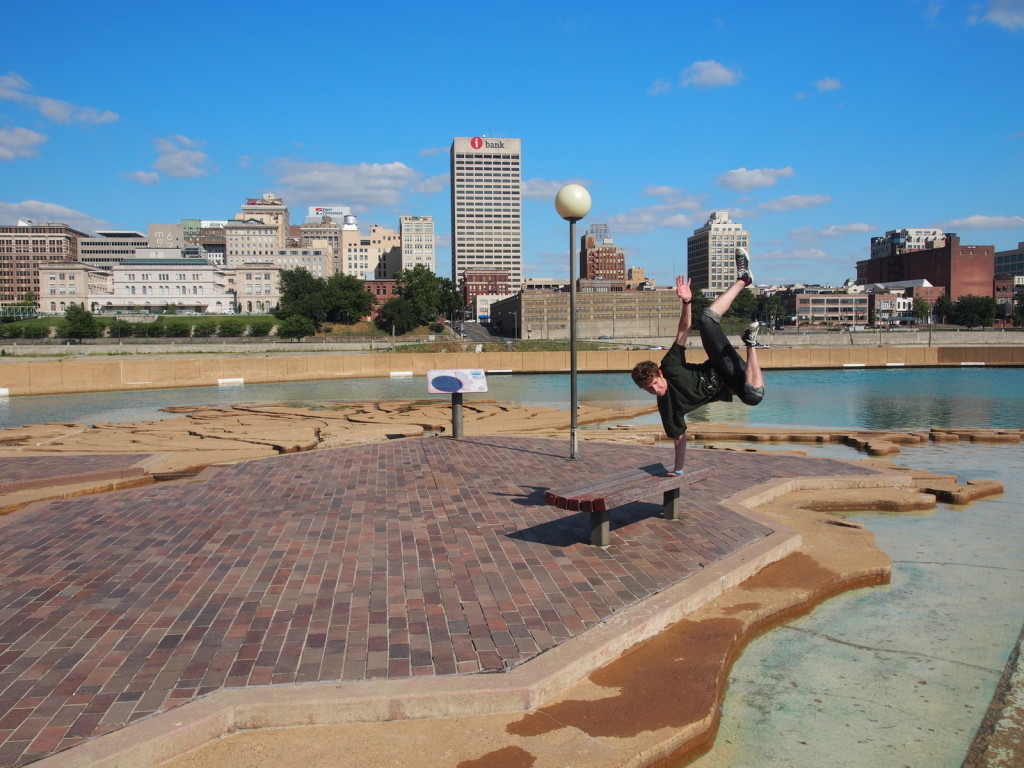 Shot with rapid fire mode on the camera.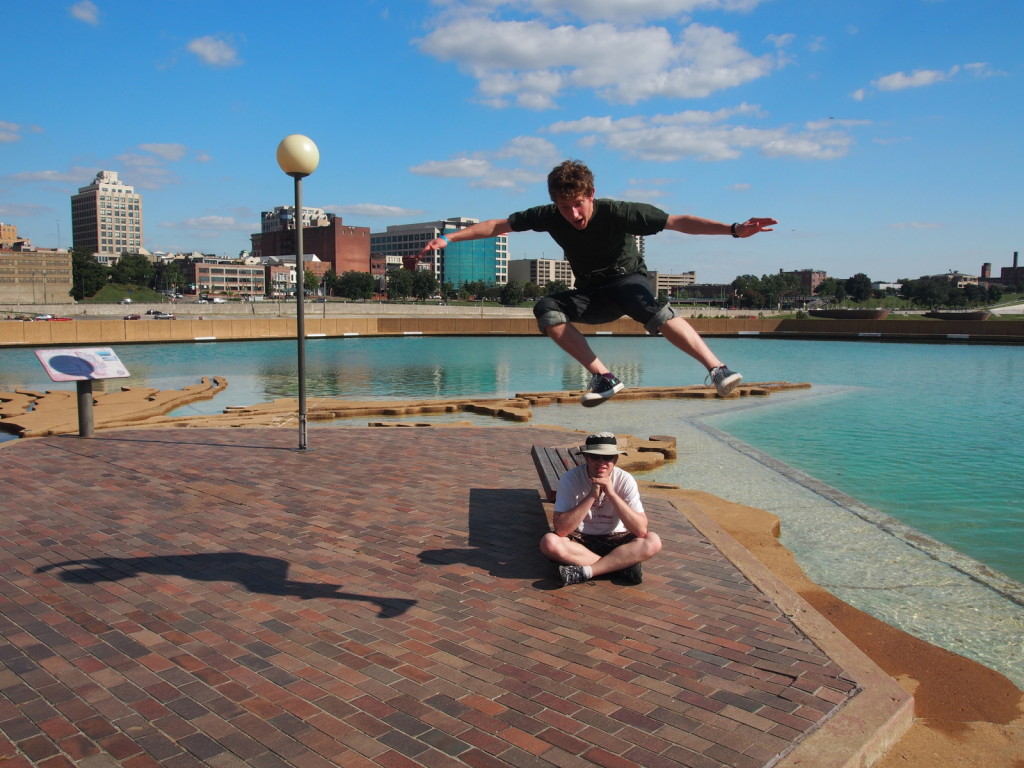 Jumping over Joe!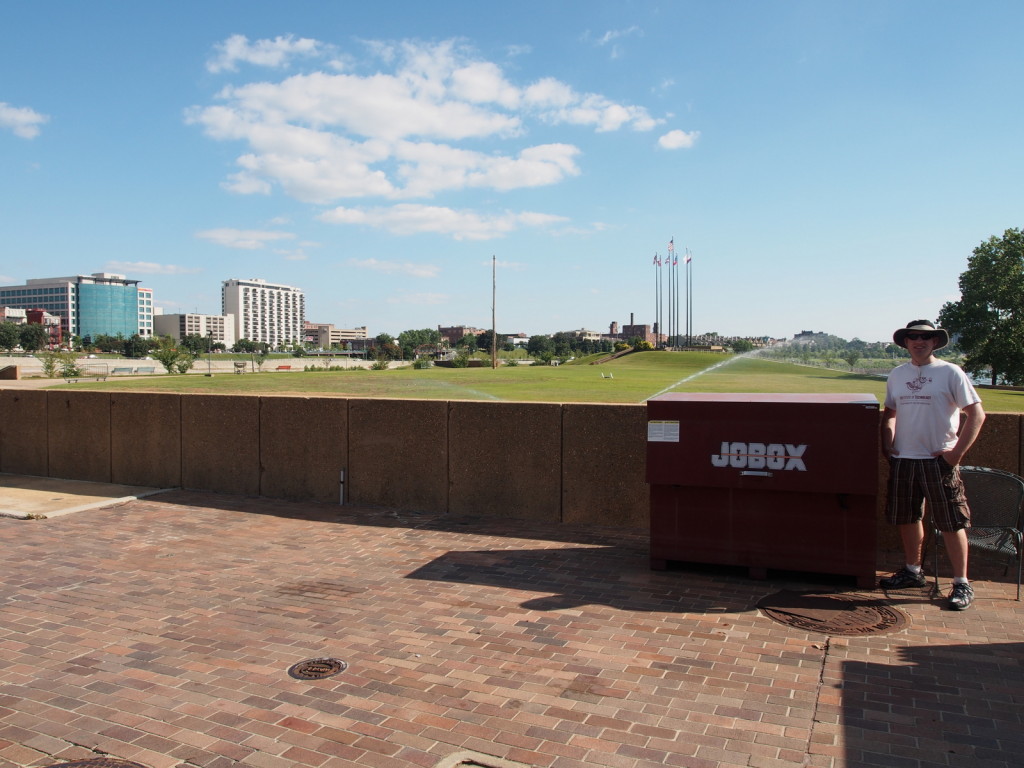 Joe found a JOBOX!