We have now moved on to Raleigh, North Carolina.  We visited a fantastic free museum, the North Carolina Museum of Natural Sciences.  As usual, the gift shop was one of our favorite stops. The boys found hand puppets and goofed around, and luckily we weren't asked to leave 🙂
Erik is about to be attacked by a shark!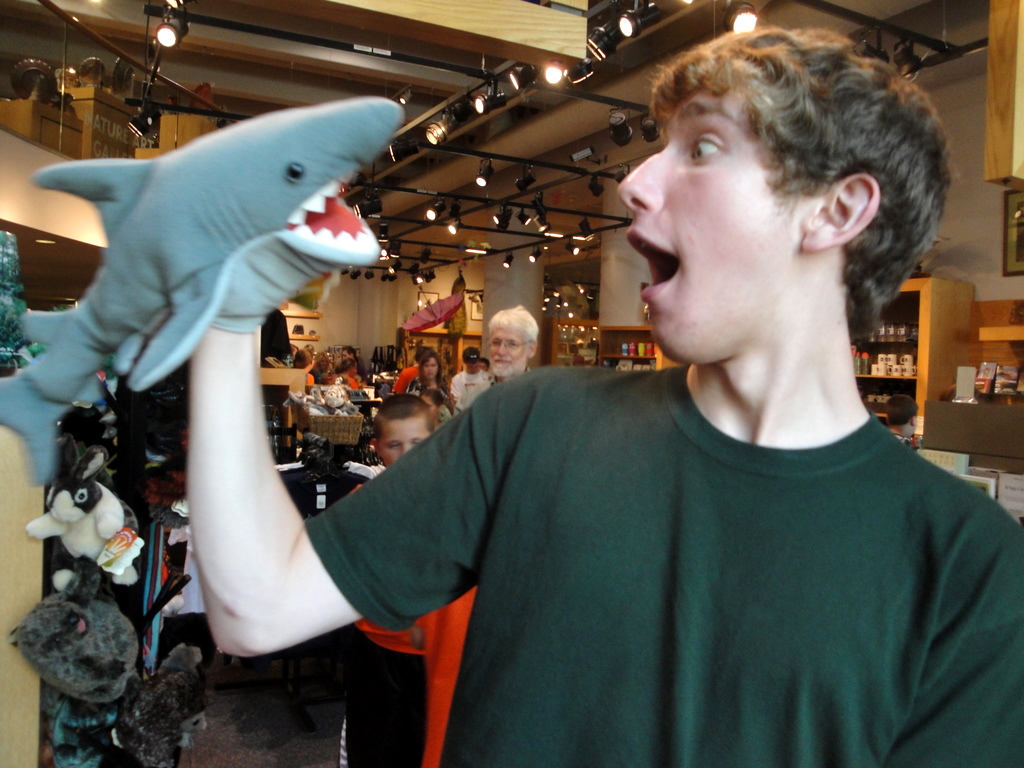 Paul finds a finger puppet clam whose eyes can individually move.  He's really cute!
We have been bugging Joe about never giving us a funny pose.  This was one of his first ever attempts!  What do you think?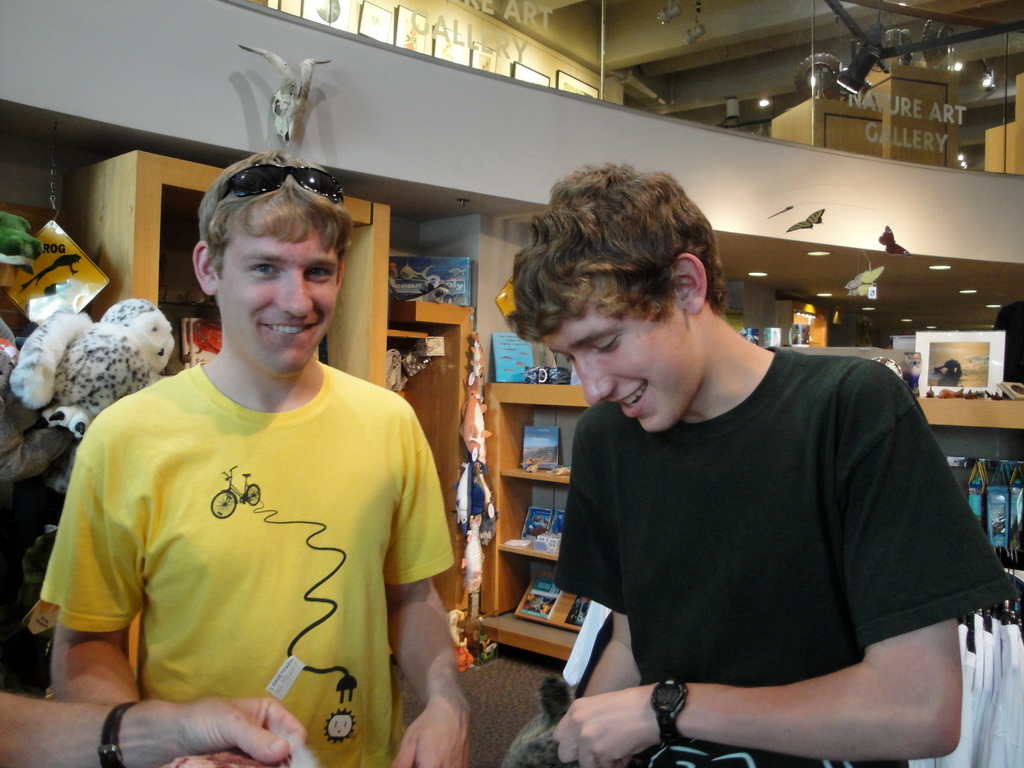 We've now made it to the Outer Banks.  We took the two hour ferry from Cedar Island to Ocracoke.  Then a short 30 min ferry to Hatteras.  In Hatteras, The Graveyard of the Atlantic Museum was a very interesting and free museum.  Erik gives you his best pirate face: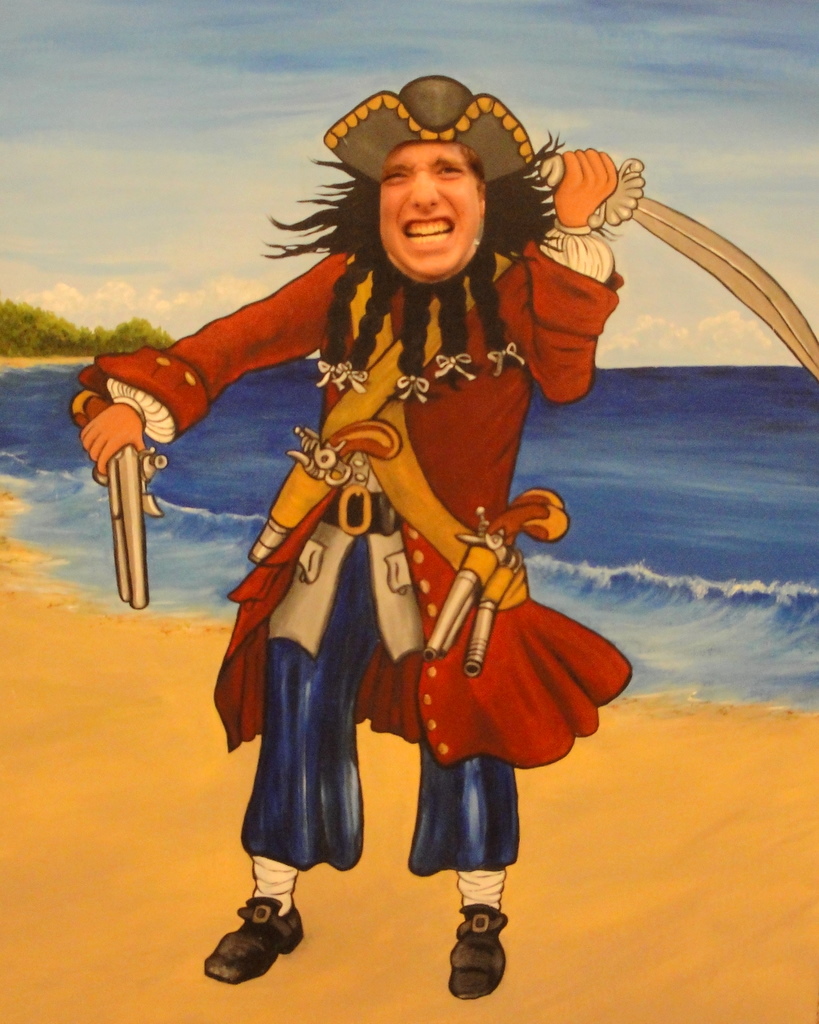 Joe, with much encouragement, gives you his best pose.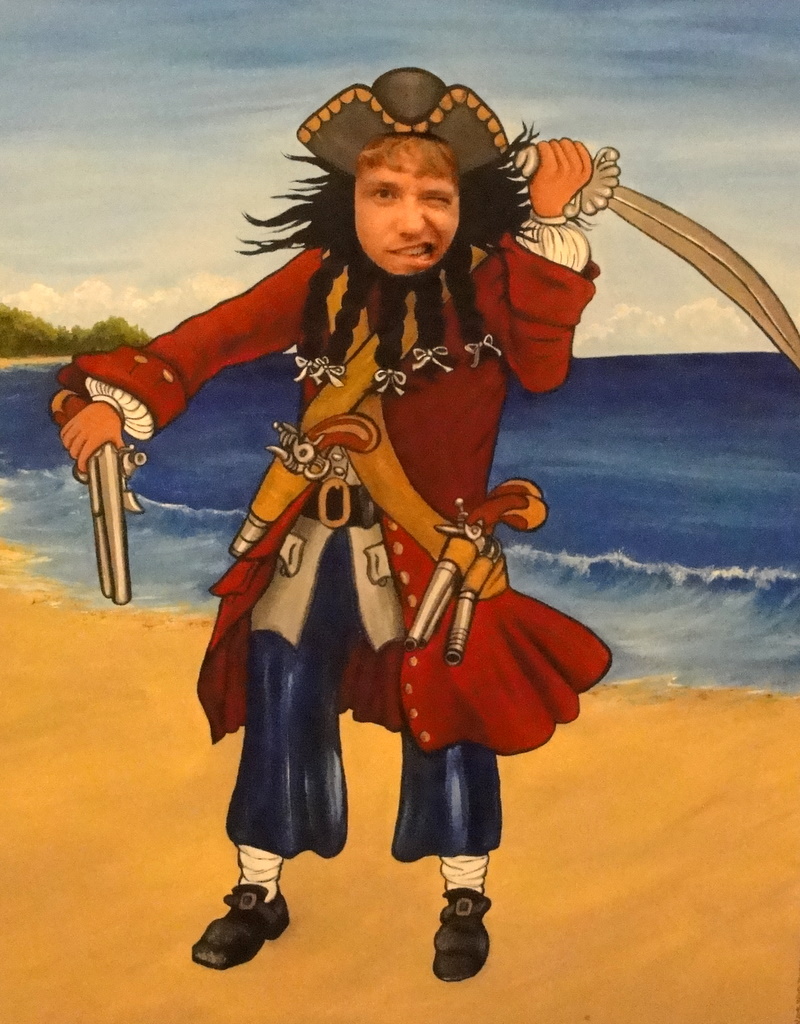 Lighthouses are fun to see.  The Hatteras lighthouse is the tallest brick structure in the United States at 208 feet.  We didn't climb the 268 steps to the top because the balcony was closed due to high winds.  We didn't want to get to the top only to look out a little window in the door 🙁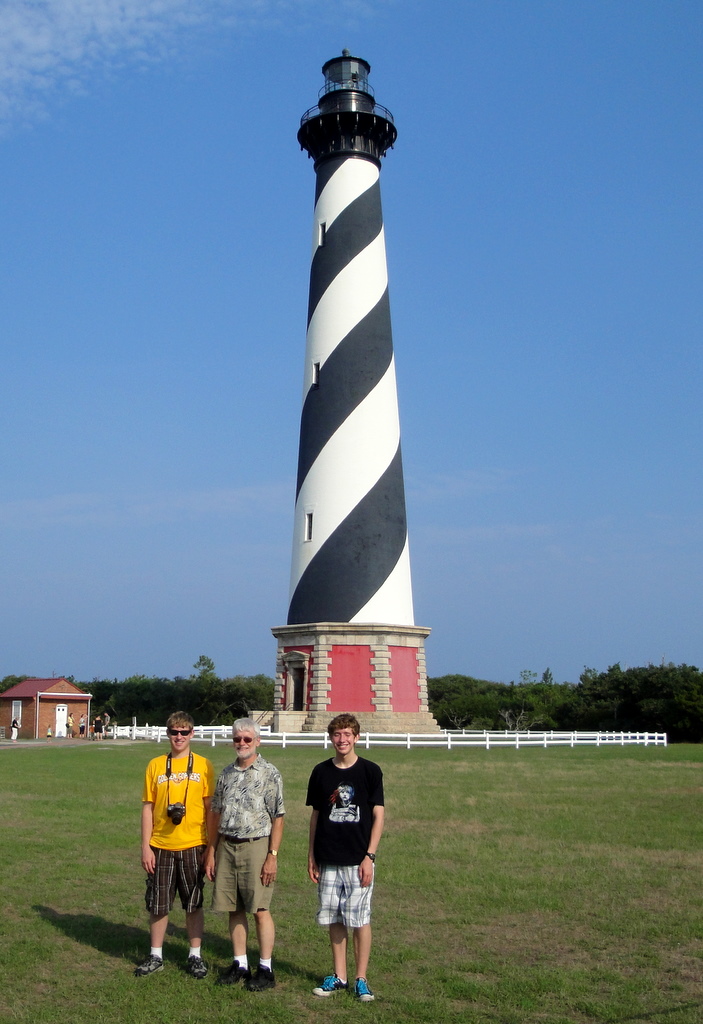 An official, "we were there," picture!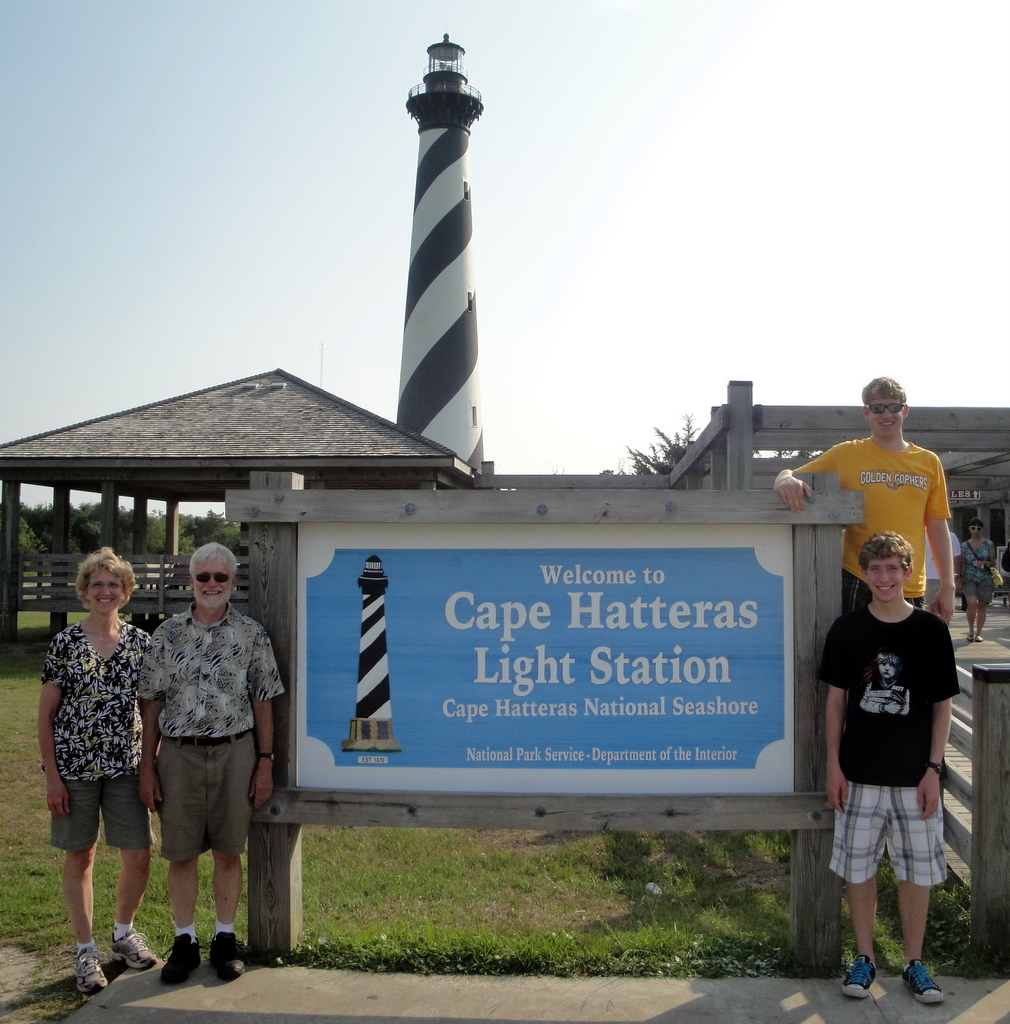 In 1999, the lighthouse was moved 2900 feet.  Joe is standing at the old site. The land is eroding and it was in danger of being swept into the sea.  It is now the same distance from the sea that it originally was when it was built in 1870.
The Bodie lighthouse.  This picture makes it look like the house has a really big chimney!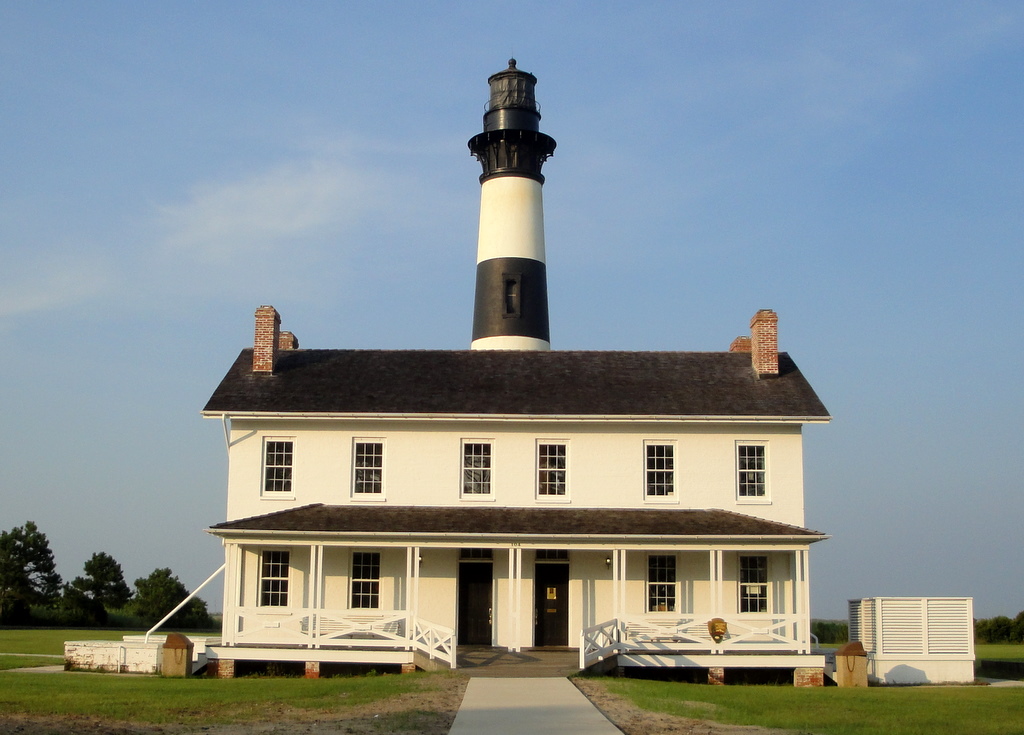 Pretty place.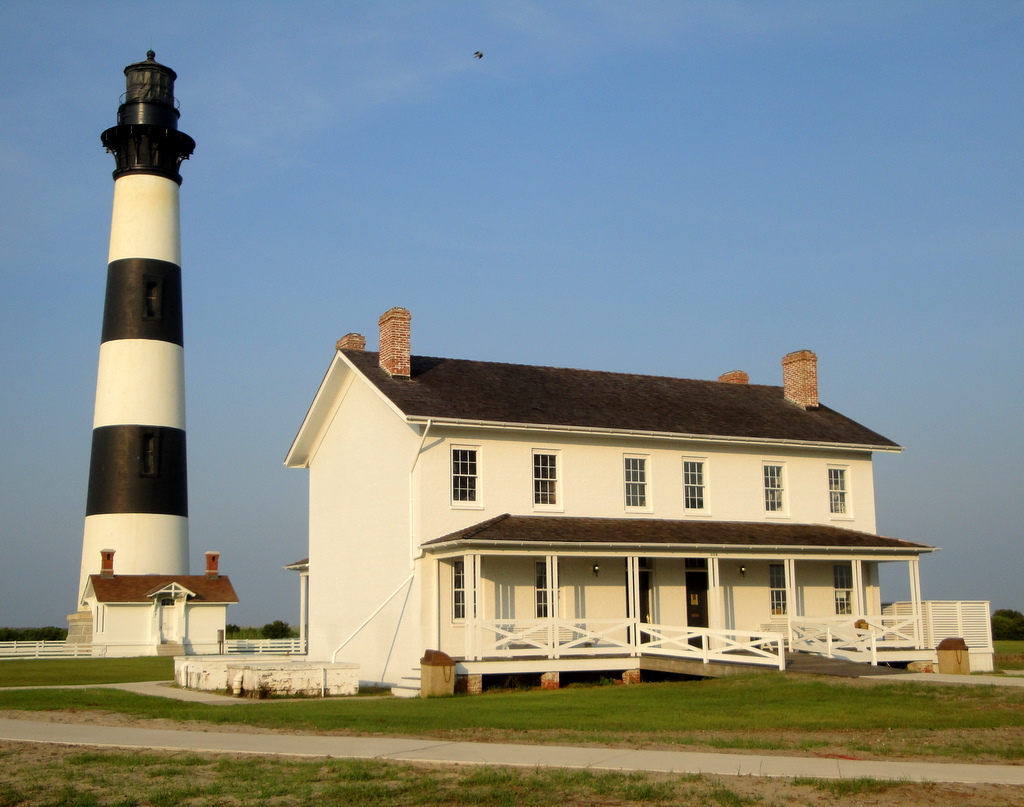 Sunset at Nags Head on Bodie Island.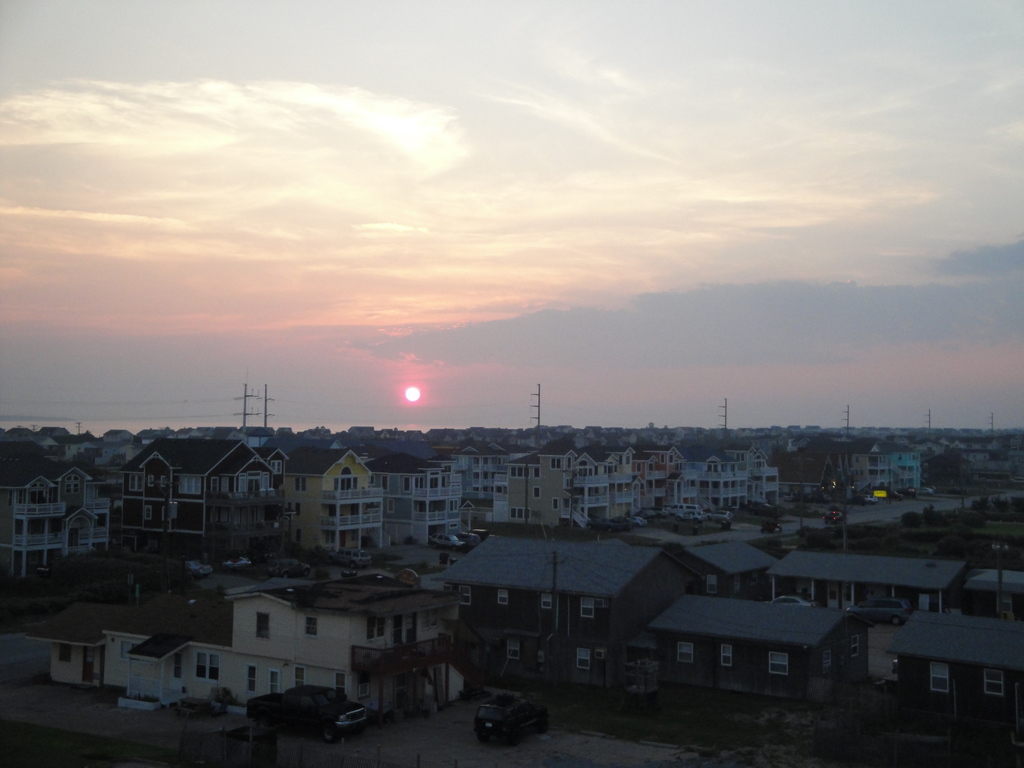 Joe, Erik, and Mom go to play in the waves.  It was cold at first, but we had fun, and we surfed the waves for quite a while.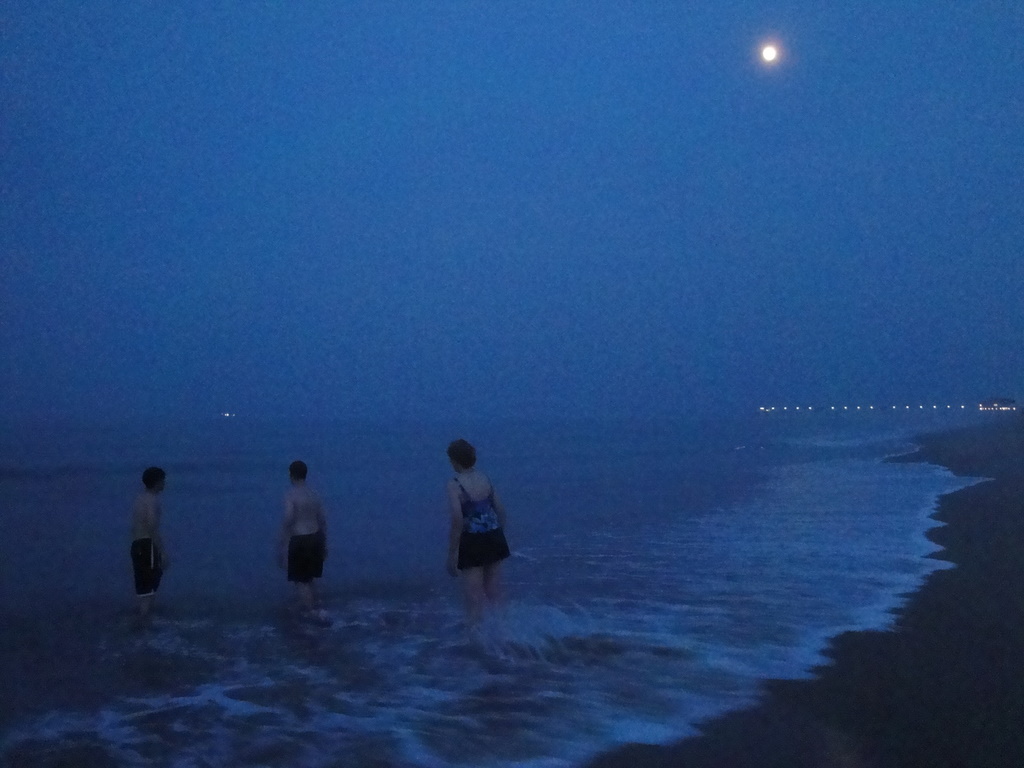 Ocracoke lighthouse.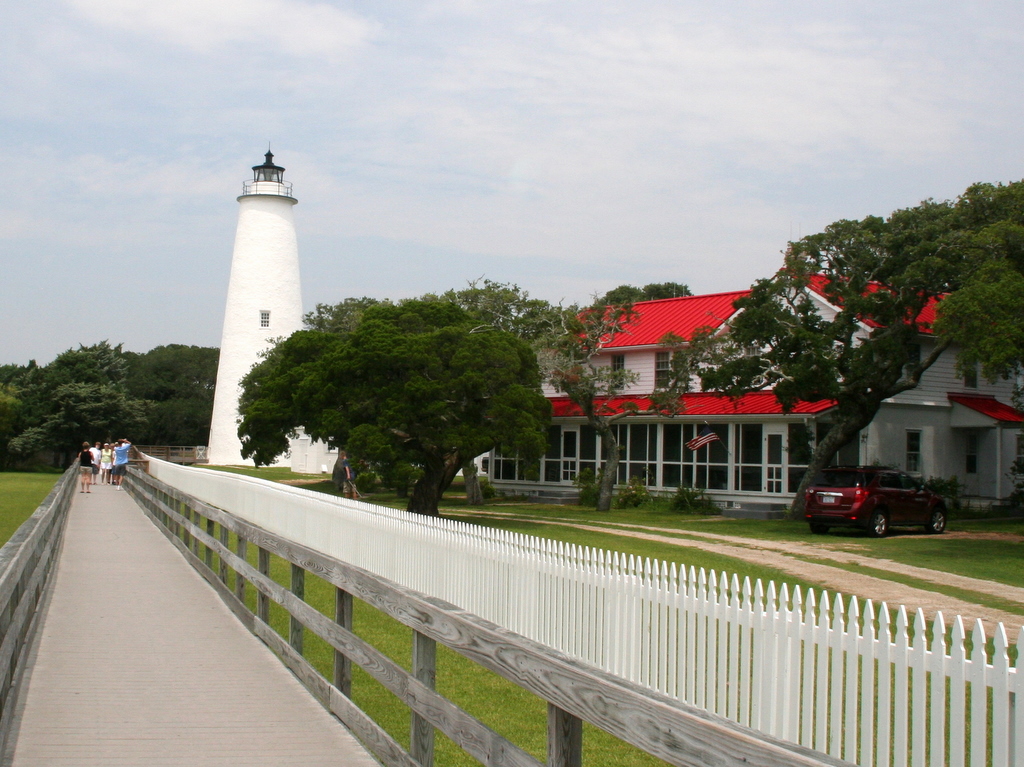 Joe and Erik play keep away with the waves!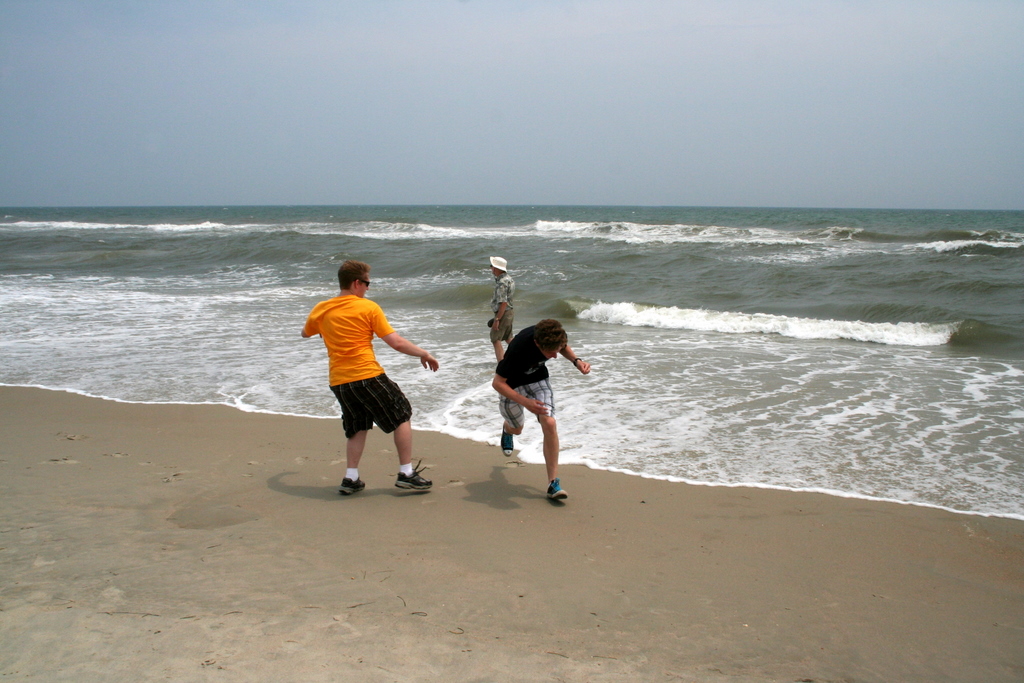 The Outer Banks shoreline.   Mom's try at an artsy photo!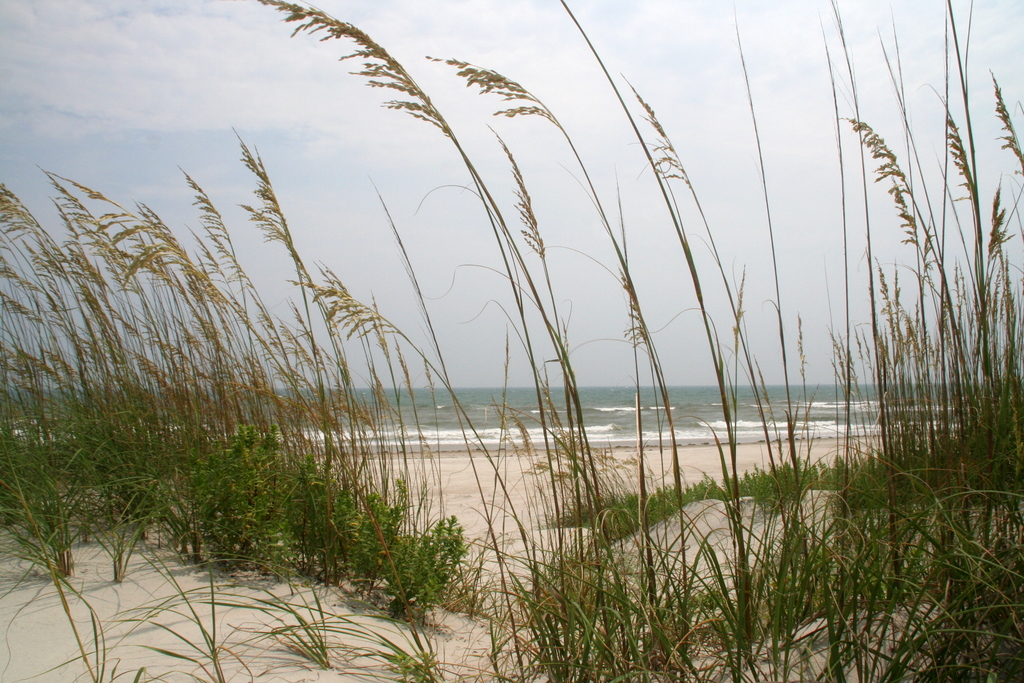 Our last stop of the day was to the Wright Brothers National Memorial in Kill Devil Hills.  The original plane is in the Smithsonian, but this is a replica.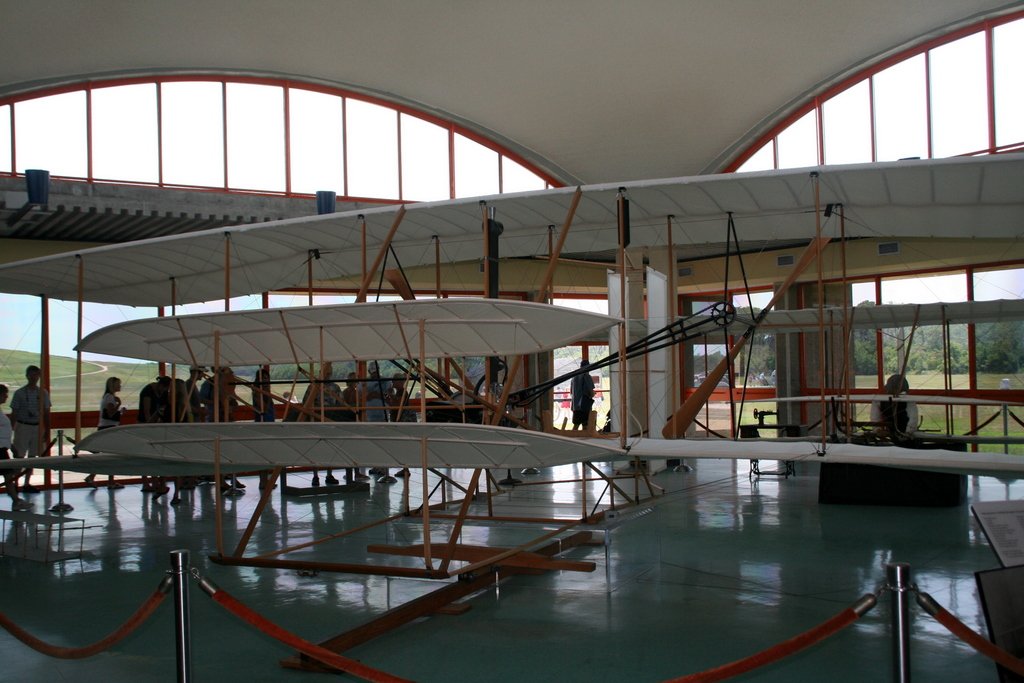 We walk the course of the flights.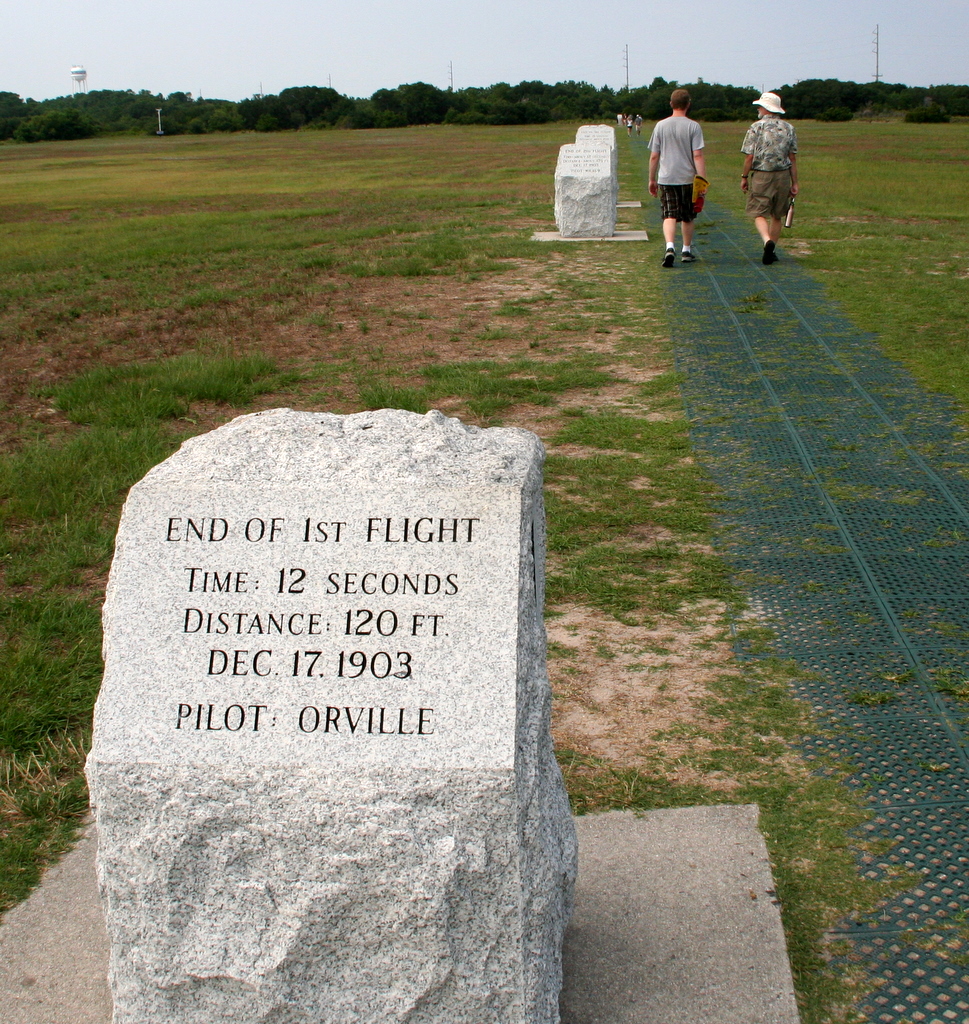 Paul rests his shoulder on Wilbur, as he lets go of the plane on take off.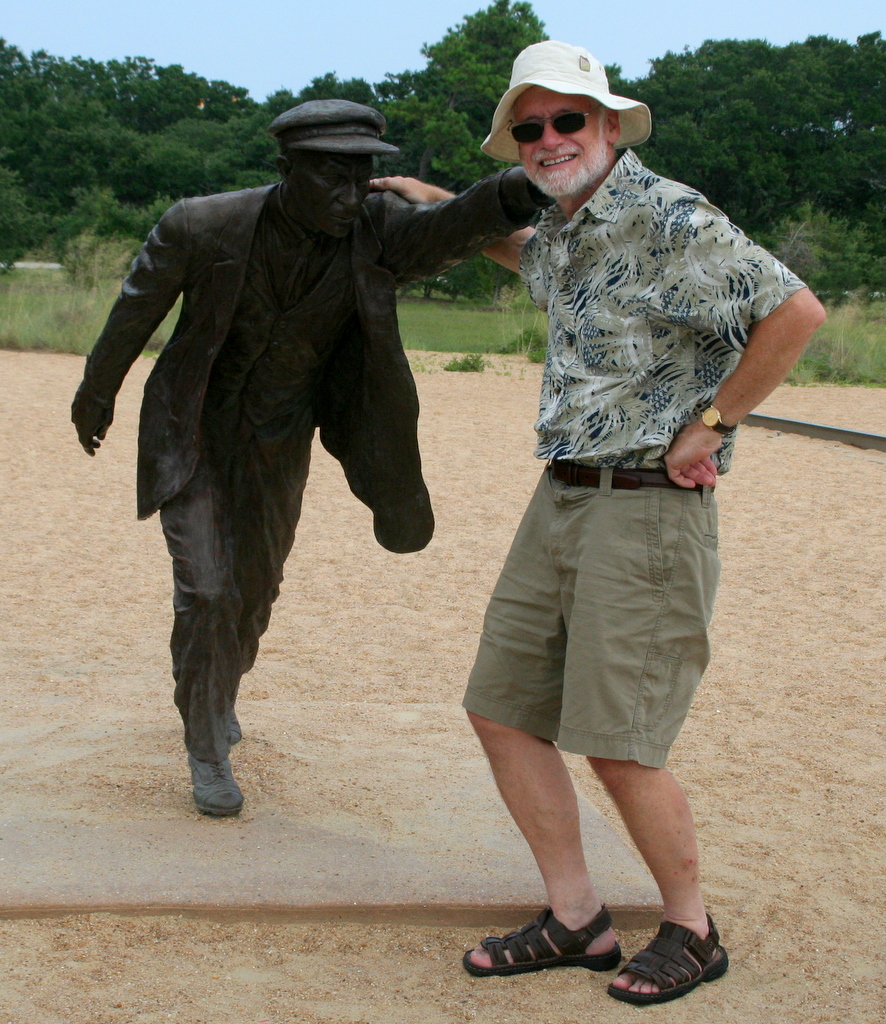 Erik touches finger tips with the on lookers.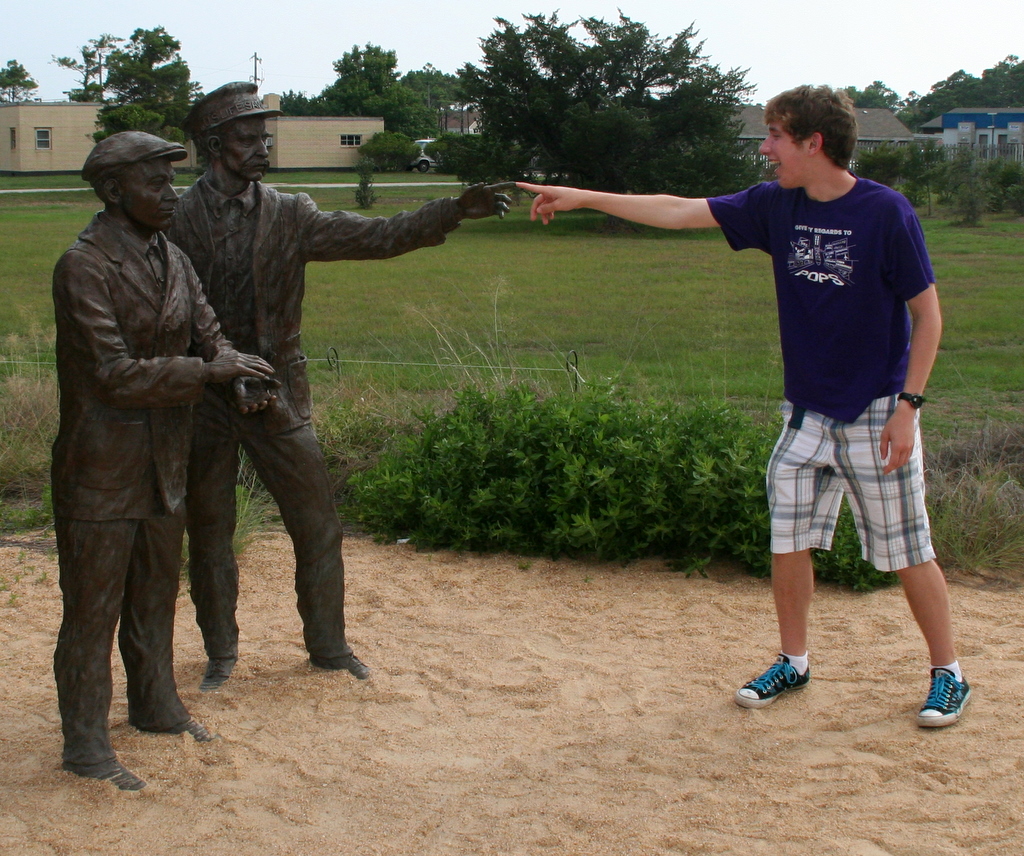 Mom takes her picture along with the photographer who did remember to squeeze the bulb to capture the first ever successful motorized flight picture!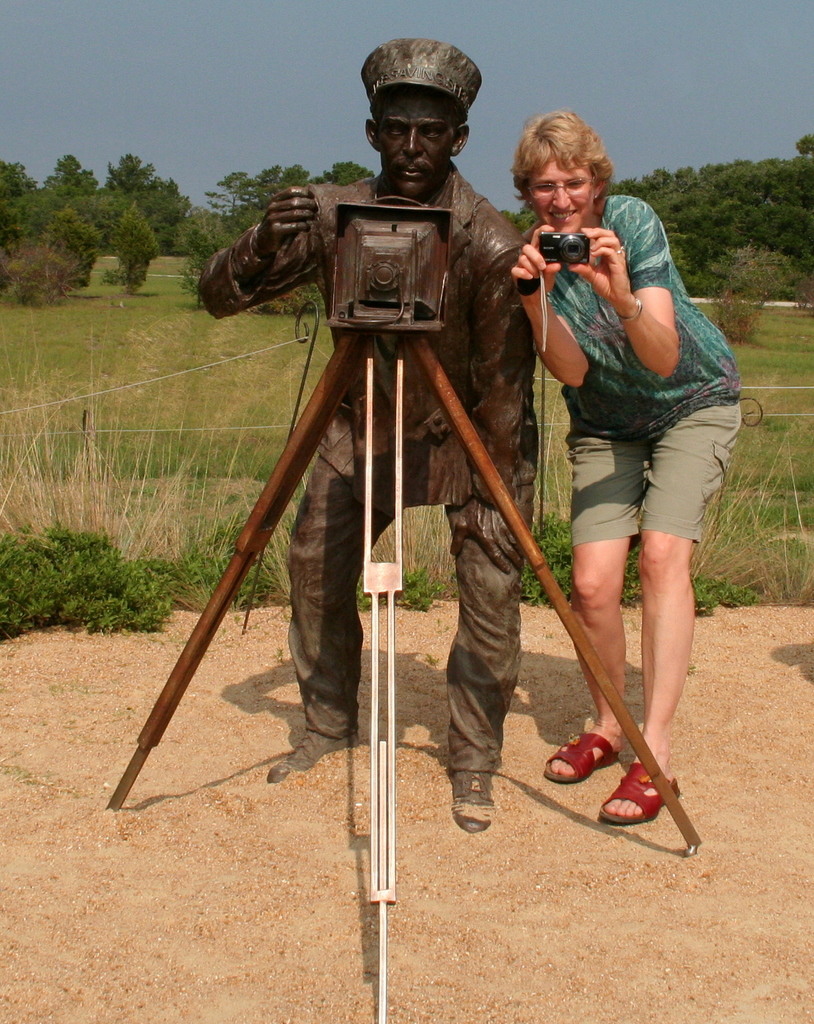 And of course, Joe catches a ride on the first flight!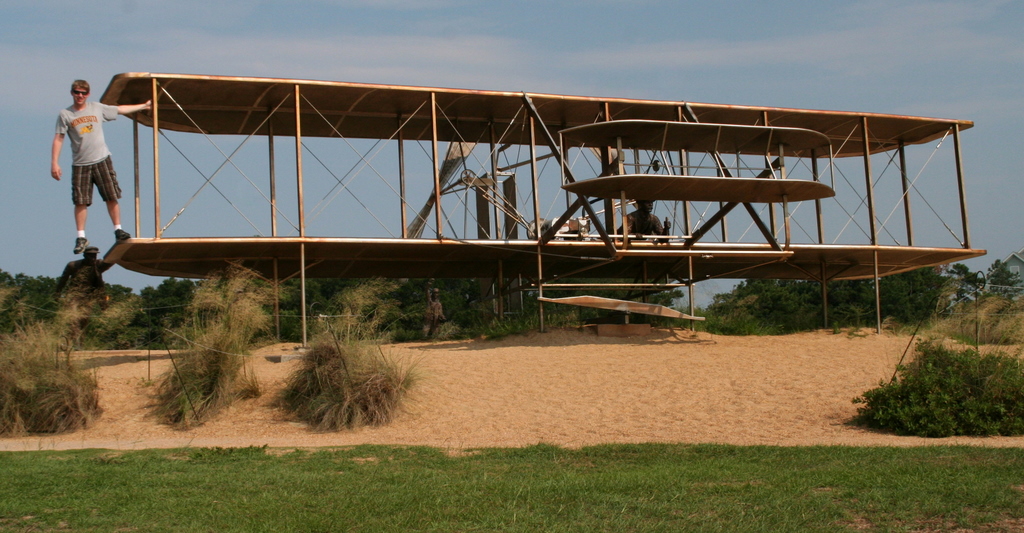 Tomorrow we take a Rover Tall Ship Cruise of the Norfolk Naval base area, and then head home.
Another fun vacation!!!  We wish David could have joined us for the entire trip, but next trip, which will be to Death Valley in March!