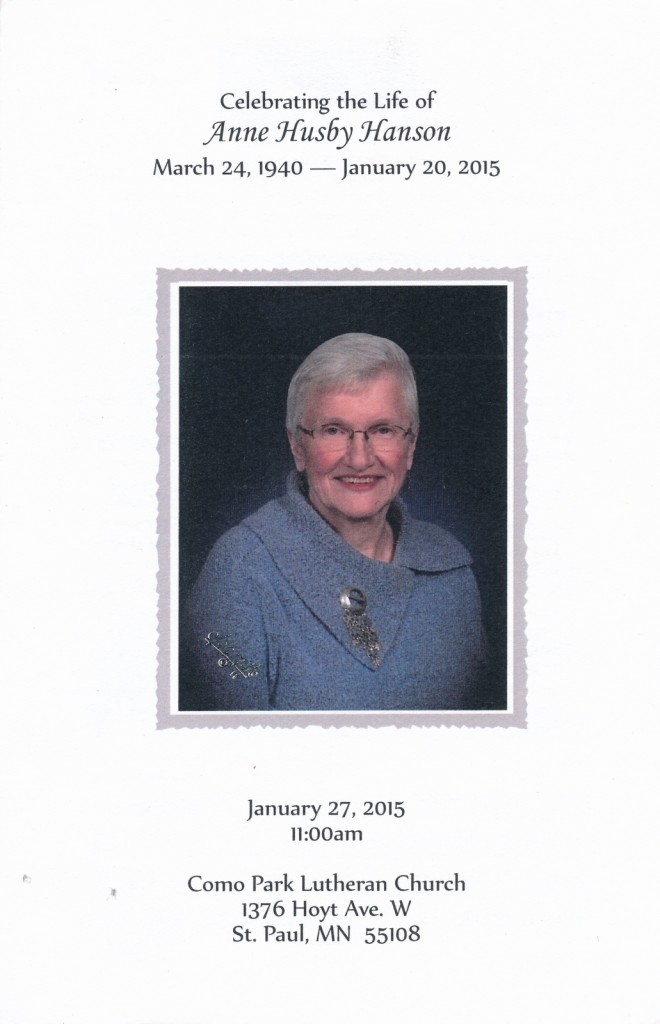 Celebration of Life audio recording:
Click play to listen to the funeral service at Como Park Lutheran Church
PLEASE NOTE: The audio recording could take a few minutes to load before playing, so be patient.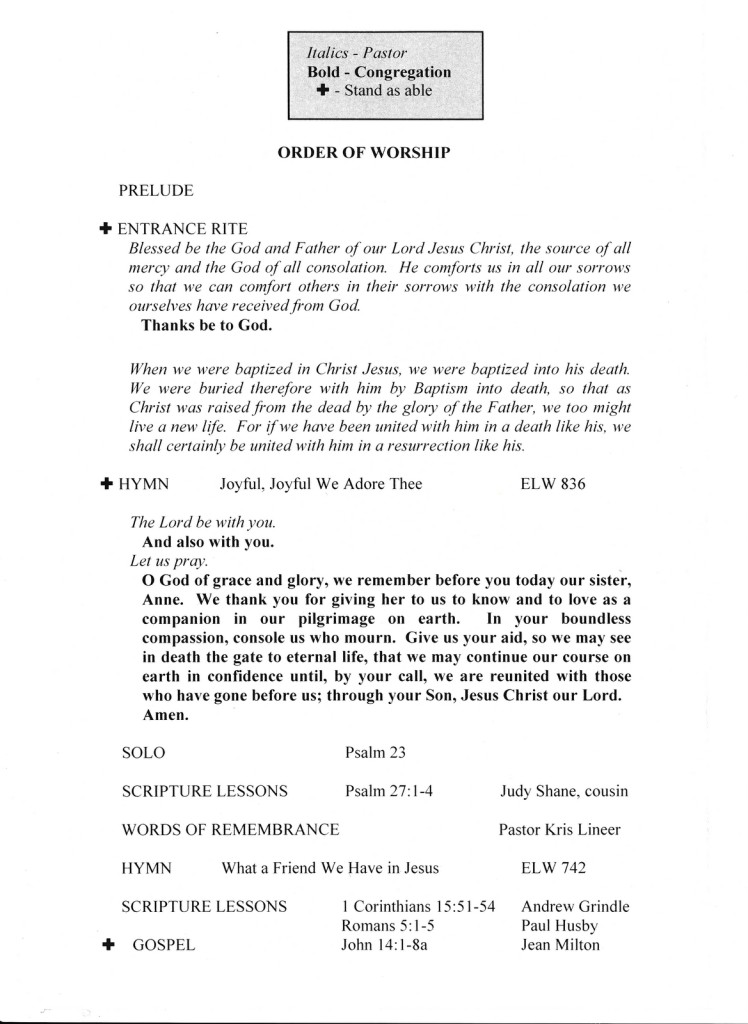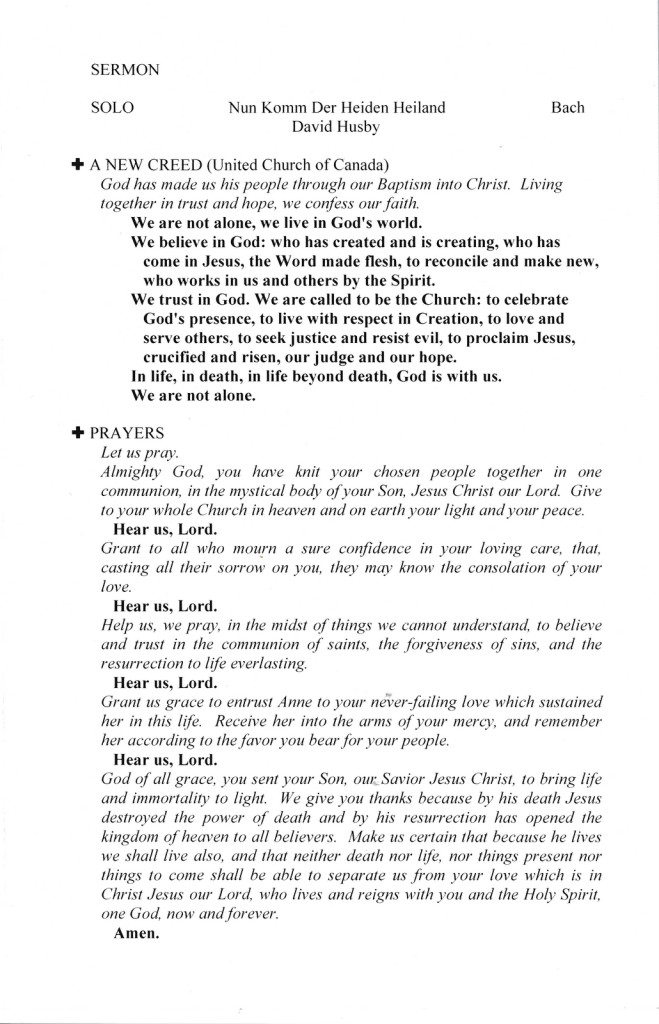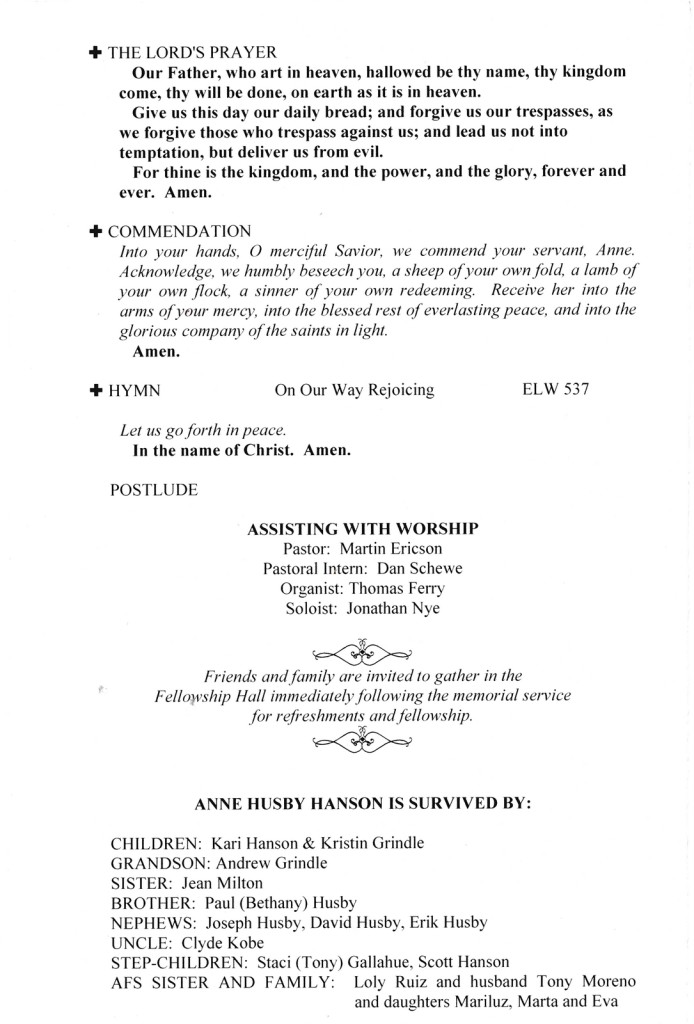 In Loving Memory
Obituary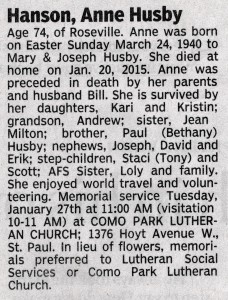 Photo Galleries
Click on a photo to enlarge.
Once all the pictures have loaded, you can click the side arrows to move between the enlarged pictures.
This will not interrupt playback of the audio recording.
Anne's Travels
Anne's Baby Photos
Husby-Kobe Story Album