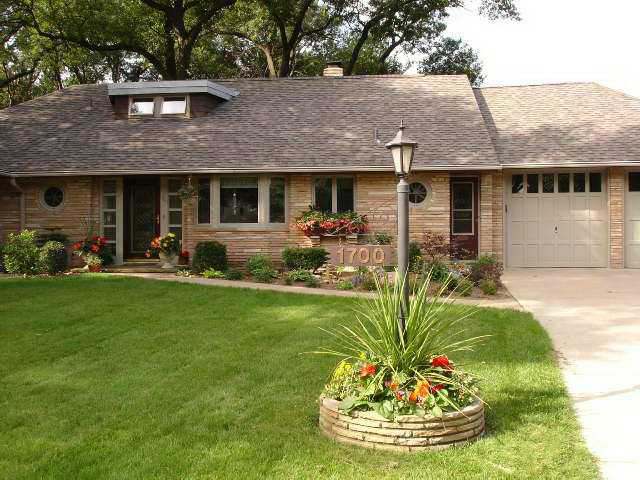 Our home at 1700 Ridgewood Lane, Roseville, MN.  was built by Paul's dad,  Joe Husby.   Paul's dad was part of the Husby home building company and they built almost all the houses on the lane, plus many in the Roseville area.   We are fortunate enough to be the second generation to live in this lovely home.  Hopefully one of our three sons will want to keep the home in the family
Below is a composite view of our backyard at Ridgewood Lane before the pond.  Bethany had tended the perennial garden for Paul's mother, Mary, for a few years when she was ready to sod it over, as she was getting up in age.   We lived 2 miles down the road and for 15 years we parked cars at our Midway Parkway location, only two blocks from the Minnesota State Fair!  But now  we could no longer park cars.  Yeah!!!, although the money was good, so instead, I spread a garden hose on the lawn, mapped out where to start digging and on a warm August day, the digging began.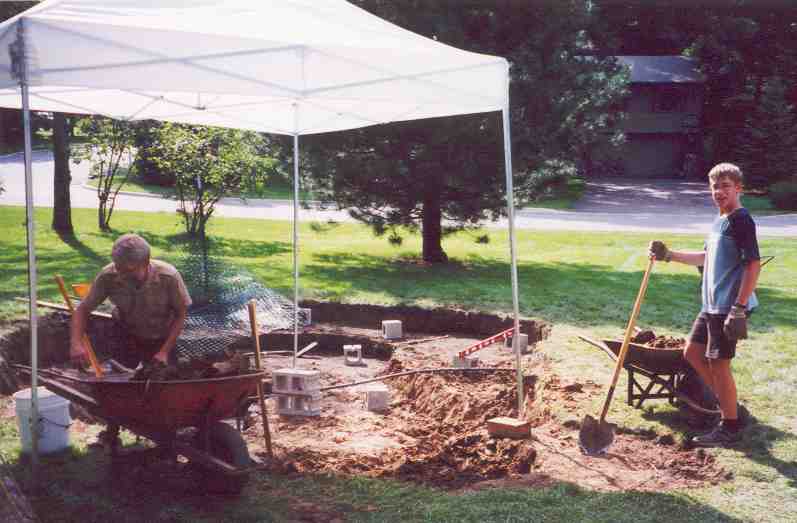 Excavation began in late August 2002.  We carved out the deepest section first, and worked our way out from there. I had never see such clay!  There was brown clay at the top, gray clay in the middle and dark gray clay at the bottom.  Only one small vein of nice black dirt was found.  Not too many rocks, which was nice.  The main pond required the removal of about 30 cubic yards of earth, all done with shovel and wheelbarrow.
Here, excavation for the main pond is complete;  in the picture below, we have lined the dirt with old carpet pad from Paul's office building.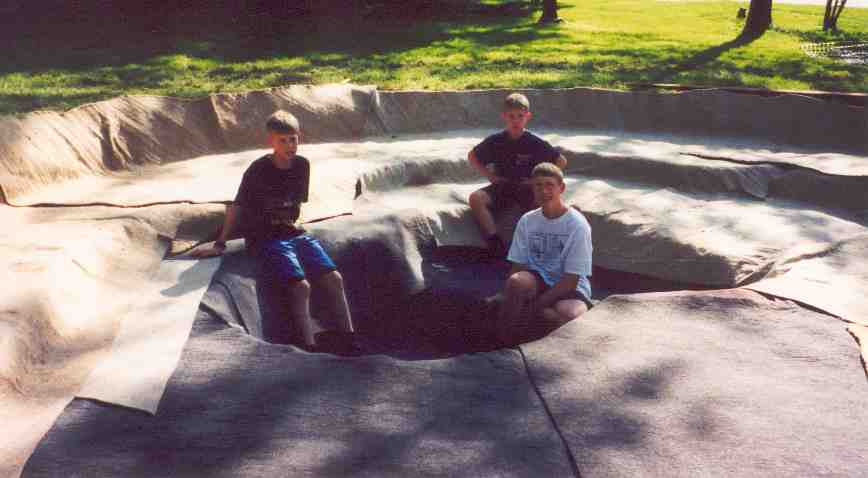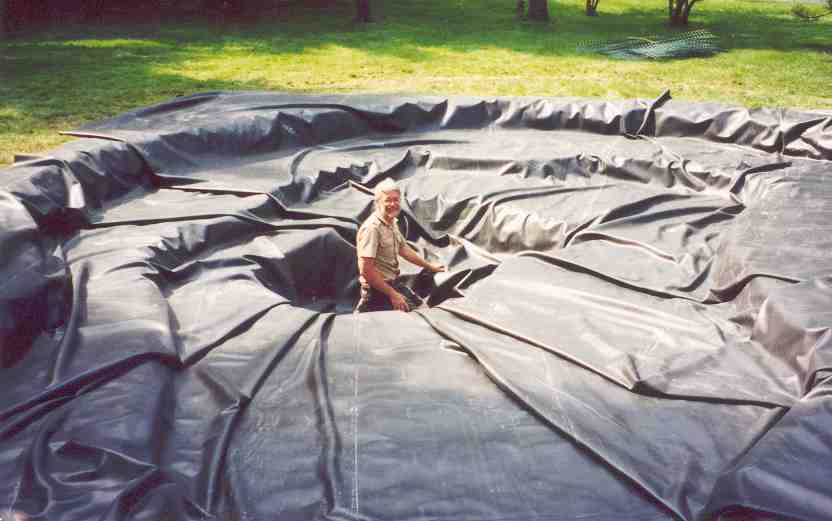 The rubber liner is in place. This was shipped to us from Georgia in one seamless piece.  We left it on the grass fro the afternoon and almost toasted the grass!  Next we begin lining the walls with fieldstone, all of which we gathered and moved in by hand.  We had spent evenings scavenging for rocks.  Luckily the city of Lauderdale has a sewer construction project going on and from that glacial filled vein of earth, we collected the majority of our rocks after the workers had left for the evening.  Only once did we find another person scavenging too.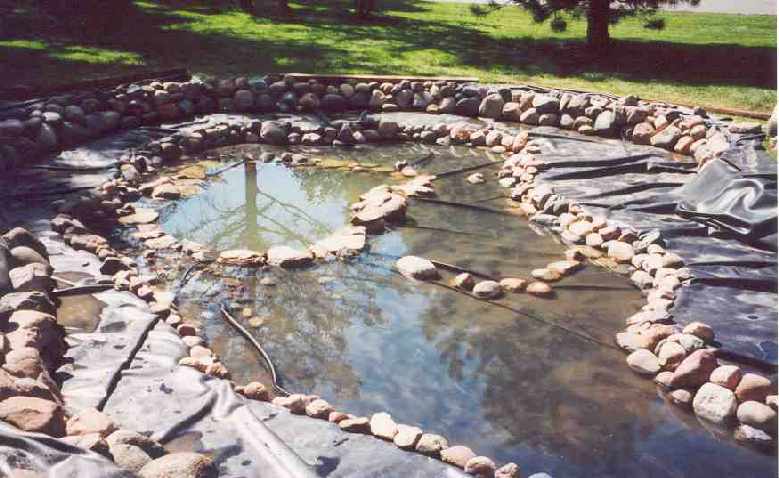 We did purchase river rock to cover the bottom of the pond, but that was a drop in the bucket compared to about 20 tons of field stones.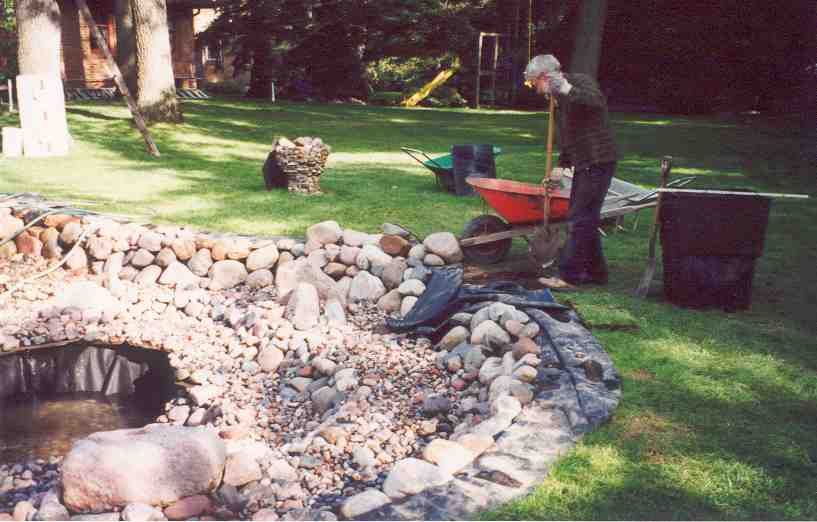 We picked out a dozen large boulders at a gravel pit near St. Cloud. They were hauled in a dump truck in October and dumped in three heaps on our back boulevard, where they rested until the next summer. The largest gray one in  this picture is more than 3 tons.  The 2 ton fork lift we rented, could not lift it.  Luckily we could roll it and after two rolls, it was in just the right place!!!