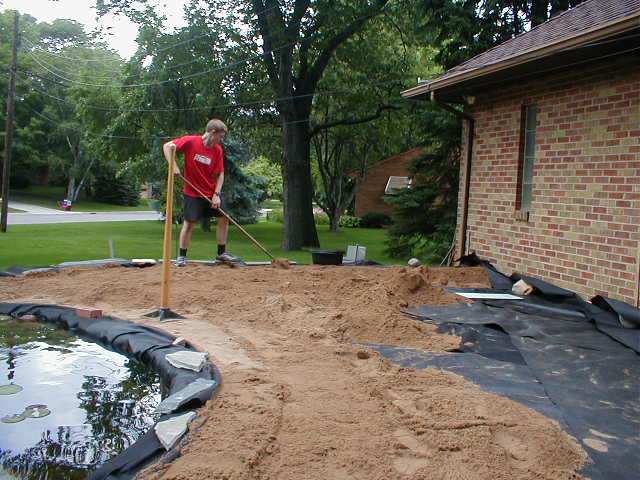 The next main project after completing the pond system was putting in the patio. That took two summers, 2004 and 2005. We put in 3 dump truck loads (more than 20 yards) of crushed rock (gravel) to raise the patio up, nearly to the level of the door to the garage.  Once the gravel had been leveled off and packed down, we got 4.5 yards of sand and put that down.  The black fabric liner was placed to keep the sand from going down between the gravel.
As Dad dumped wheelbarrow loads of sand down, Joe worked on leveling it out.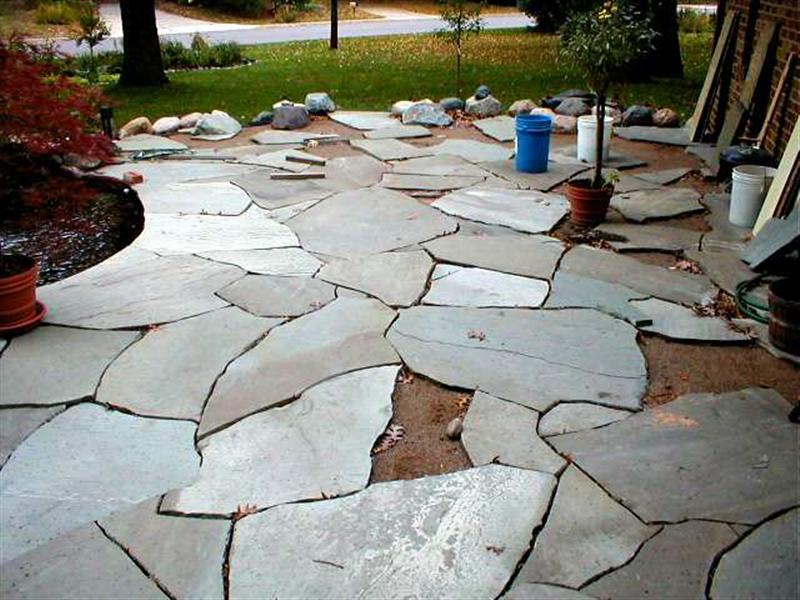 The process of putting in stones was a very slow process.  First we had to find a stone that will generally fit into the desired space.  Then it had to be cut to interlock with the adjoining piece.  The goal was to put in the large stones without much cutting, and fill in the triangular holes afterward.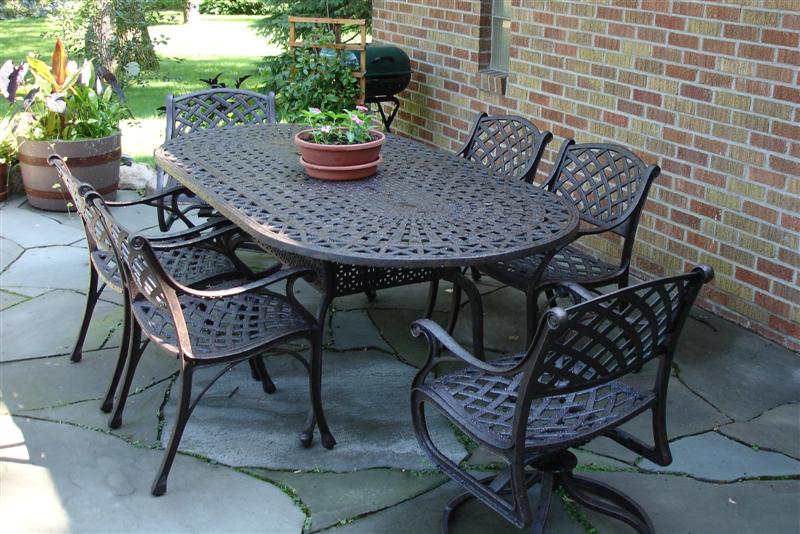 We finally finished it during the summer of 2005, just in time for a summer work party for mom! Isn't it amazing how deadlines make things get done:)
We purchased this nice cast aluminum patio set and have been enjoying get togethers out there since.